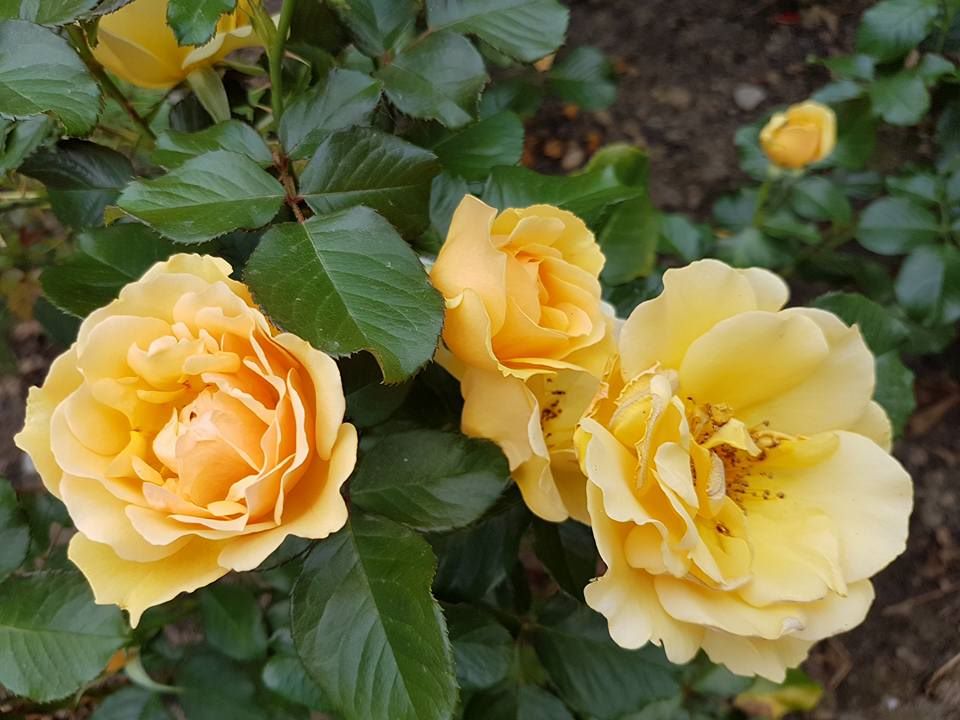 Rose Essential Oil
Roses are delightful to see in any garden & considered amongst the most beautiful in th world. Though this depends on your personal preferences.

The various sizes and colours are always pleasing to the eyes, and our senses enjoy when we take in their natural fragrances. The red rose can even make the hardest of hearts feel somewhat romantic when receiving this charming flower.


Rose Essential Oil has many benefits which includes being anti-depressant, antiseptic, aphrodisiac, astringent, anti-viral, nervine and cicatrisant, which is the healing process explained further below. Used as an ingredient in products, Rose Essential Oil can assist marks, scars caused by acne, boils & chicken pox, stretch marks, surgery cuts fade faster as the antioxidants encourages the skin's healing process.

When shopping for Essential Oils, you can obtain either Rose Absolute oil or Rose Otto oil. Whilst they are used for the same reasons, the differences between them is in the method of essential oil extraction which then determines the price. Thousands of rose petals are collected and are distilled to extract their essential oils either via a gentle steaming process to makes the Rose Otto or with solvents for an Absolute oil.

Contained in a few of our All Natural Products, the one I love most is the Nourishing Face Balm which I use everyday. Check out our list of Ingredients to see the benefits of the what is contained in the products

If you haven't already, Please Fill in the Survey Below to help me better Understand What Your Biggest Frustration is.
From Our Blog

February 20, 2017
Understanding Your Body

The Key to Wellness is to be able to Understand your Body! This means knowing what suits you, what irritates you, what makes you happy, what keeps you ticking along without any additional dramas!


December 18, 2016
Tamanu & Kukui Nut Oils

Tamanu Oil

has a uniquely natural smell and strong colour. It's known for its ability to accelerate the generation of new healthy skin. Kukui Nut Oil has been used by the Hawaiians for centuries to protect their skin from the harsh sun, drying winds & salt waters.

October 19, 2016
Changing Seasons

Symptoms of Menopause include cravings for sugary foods, losing hair, hot flushes, sweats, headaches, fatigue, gaining weight, irritability and more.