3 Women Working Together
NEWSLETTER No 23

The last Newsletter was sent on 8th March - International Womens Day. I wrote that we Women should:

* Encourage each other,
* Fight for what we believe in,
* Dare to be different,
* Speak up for the meek,
* Say NO when it doesn't feel right, and
* Be the Example, the Powerhouse, the Inspiration to young women who look up to us.

We have had a particularly encouraging March so far. Women standing together, supporting each other's small & local businesses, as well as taking care of one another. It really makes a difference.

On 24th of March, three of us worked together at Lotus Natural Spa in Wadenswil for the Beauty Day Event.

Working together was
Nicole from Lotus Natural Spa, with Winnie from Fingers & Toes, and myself at Essentially Lili. You can read more about the Event on the latest blog - How Women Can Rock Working Together.

It was a fun way to spend the day, helping eachother, sharing what we are passionate about. For those of you who were there, we would love to read your comments and feedback about the event. We hope to do another one in June!! Keep you posted.

Let's continue to make 2018 a Super Strong year celebrating Women and our achievements.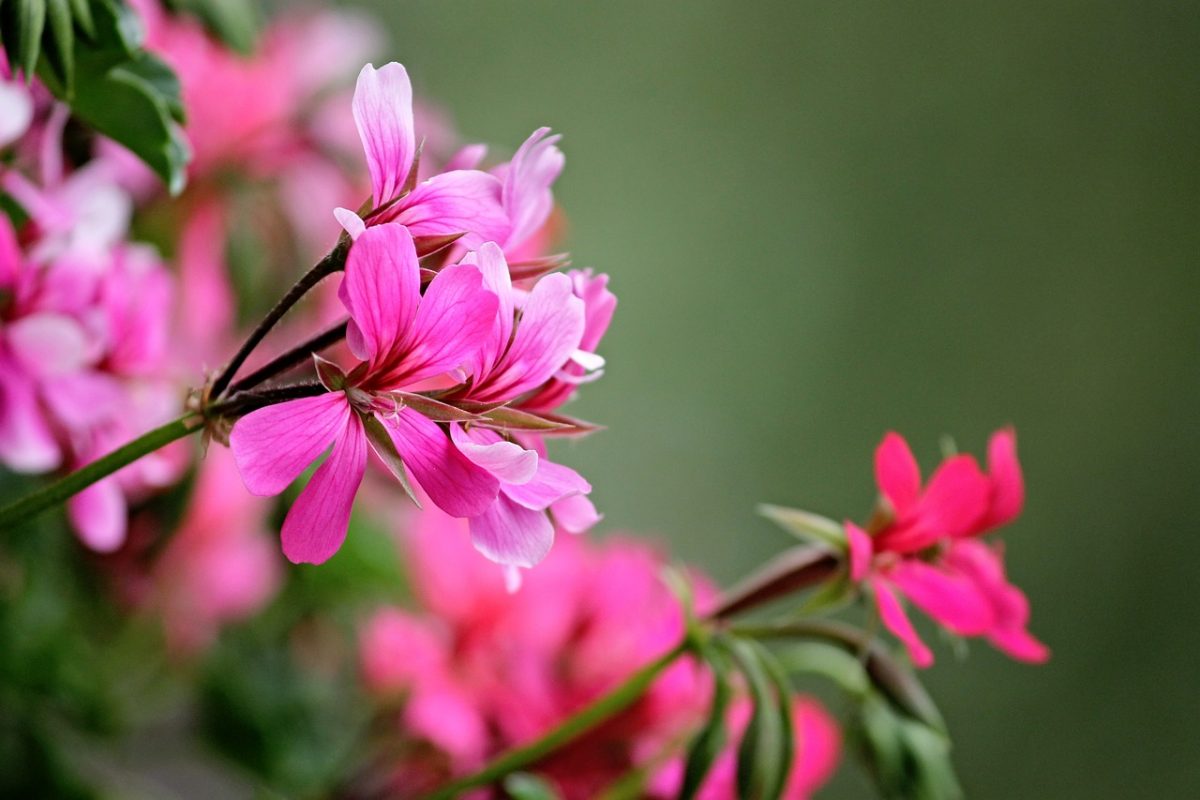 Geranium
The Egyptians used Geranium for promoting beautiful and radiant skin, whilst today it's used to assist treating Acne, reducing inflammation, alleviating anxiety as well as balancing hormones.

The beautifully sweet smell provided by Geranium Essential Oil can uplift your mood, promote emotional wellness as well as reduce fatigue.
Used commonly in Aromatherapy, Geranium oil has holistic benefits, which can improve your emotional, mental and physical health. Geranium is a popular Essential Oil that I use in a variety of the skincare products. It is non-irritant, non-toxic and non-sensitising oil, with many therapeutic properties, which include being wound-healing, antiseptic and antidepressant.


Using this Essential Oil can assist with:
* Balancing Hormones
* Reducing depression & relieving stress
* Improving circulation
* Alleviating the effects of Menopause
* Assisting & improving the health of your skin
* Reducing blood pressure, and
* Minimizing inflammation.

What I love is how Geranium Oil helps promote cell growth, recycling the dead cells and supporting the regeneration of the new cells. With it antibacterial properties, cuts, wounds and incisions, as well as scars can be helped with Geranium Oil. It allows for the blood circulation to increase below the surface of the skin, protecting your body from infections and allowing the injuries to heal in the process.

I had noticed this when using Geranium Hands and Body Butter
on my very dry hands after washing up a lot. Check out other products that contain Geranium Oil.
Read more about the Ingredients we use in our all natural skincare products to see what benefits they have. On our webpage you can check out our Essentially Lili Products and find your Pot of Magic!!

Don't forget to check out our Essentially Lili Facebook &

Instagram

pages to stay updated with what we're up to. More importantly, share your reviews about your Products to help others decide on what they need to choose for themselves.
From Our Blog

February 20, 2017
How Women Can Rock Working Together

This month in Zurich, I have had the privilege of connecting with amazing groups of Women.

December 18, 2016
How to Treat Cystic Acne in Your 30's

How to Treat Cystic Acne in your 30's and get your all-natural glow again.

October 19, 2016
Understanding Your Body

The Key to Wellness is to be able to Understand your Body! This means knowing what suits you, what irritates you, what makes you happy, what keeps you ticking along without any additional dramas!