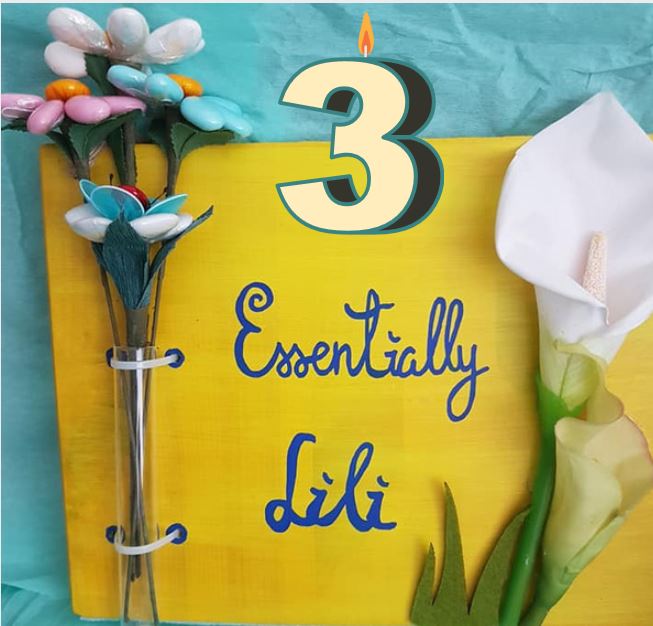 HOW PERSEVERANCE IS KEY
We are Celebrating our 3rd Birthday on the 7th of April!!!
I mentioned to my husband that it's Essentially Lili's 3rd birthday, and he's response was: 'ALREADY'? Yep, what a journey. I remember having a handful of ingredients to make my Signature product - Nourishing Face Balm. I bought some sample pots, only 30 x 50g Jars and a few Organza Bags with Lavender.
We have seen the inception of and development of our webpage, the creation of Newsletters & Blogs, attending Events in person where I was able to meet so many amazing people; and the best part, is reading your feedback, hearing your success stories, knowing how happy you are when you apply and achieve the Glow you are after.
We have had an ongoing Evolution from our jars to the printing of labels to finally getting the first of our colour coded ones.

I just want to encourage you that
Perseverance,
Persistence & Patience are Key to getting ahead on your journey. Whether it's for your body, health, your skin, your glow, getting that job or pursuit in your business. These 3 ingredients are the Key to Life - If at first you don't succeed, dust yourself off and try again. Check out the latest Blog How Perseverance is Key on

this topic.



Remember that You are the reason Essentially Lili helps you to Persevere, Persist and be Patient.
Also - a Shout out to Jessica and Sandra from Trees & Sun who Handmade the Essentially Lili Board - they were ever so patient with me creating this via photos and messages!! Thank you xx

From Our Blog

February 20, 2017
How Perseverance is Key

Perseverance, Persistence & Patience are Key to Achieving your ultimate goals...

December 18, 2016
How Women Can Rock Working Together

This month in Zurich, I have had the privilege of connecting with amazing groups of Women.

October 19, 2016
How to Treat Cystic Acne in Your 30's

How to Treat Cystic Acne in your 30's and get your all-natural glow again.