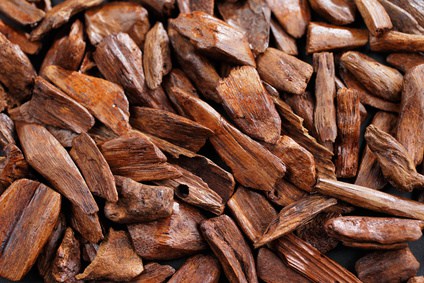 Sandalwood Essential Oils
Sandalwood has a wonderfully woody, sweet and naturally masculine scent which reminds us of our days living in Dubai, UAE when we first got married. The Arabic shops had Sandalwood incense, candles, perfumes, cosmetics, sticks and soaps for sale, which could be smelt all over the malls.


Along with the wondrous scent that Sandalwood offers, t

here are many benefits for using it, comprising of:
* It has a positive effect on our well-being and mental health. It can provide calmness and a sense of clarity from its therapeutic benefits. Of
ten used during meditation and spiritual rituals with incense to achieve this mental clarity.
* It can aid and boost your Memory, especially when you are feeling overwhelmed with stress in your day to day life.
* Sandalwood can work as a natural aphrodisiac when added to your massage oil, where it can increase your libido and energy levels.
* It can work as an Astringent, motivating the skin tissues to have minor contractions, which in turn help soothe, calm and tighten the skin.
* The antioxidants contained in Sandalwood can assist with reducing damage caused by free radicals which can cause early aging. When applied to the face in face balms and serum, it can encourage anti-aging, promoting of new skin cells and the rejuvenation process to continue.

Seeing that
my husband and I both LOVE Aramis the Cologne, it made sense that I would incorporate Sandalwood into the Men's Range! For more details about the Products containing Sandalwood, please see:
Aftershave Serum, Hydrating Face Balm & Vitamin Rich Mens Face Balm. A perfect Gift for Father's Day coming up.

You can read more about the
Ingredients we use in our all natural skincare products to see what benefits they have. On our webpage you can check out our Essentially Lili Products and find your Pot of Magic!! Also d
on't forget to check out our Essentially Lili Facebook &

Instagram

pages to stay updated with what we're up to.

We always love to hear and read about your Success stories. Please share your Testimonials & Reviews about your Products so that others can celebrate with you.

From Our Blog

February 20, 2017
Men's Personal Grooming

Lately, the trend for Men's personal grooming, whether it's for their beards and faces is a lot more popular...

December 18, 2016
How Perseverance is Key

Perseverance, Persistence & Patience are Key to Achieving your ultimate goals...

October 19, 2016
How to Treat Cystic Acne in Your 30's

How to Treat Cystic Acne in your 30's and get your all-natural glow again.