' Ingredients Used by
Essentially Lili '
Image: Nicolette Meade – Unsplash

We choose to use only
100% Natural Ingredients,
From Butters like Cocoa, Shea & Beeswax
to rich Vegetable Carrier
& Essential Oils.

See the extensive list of benefits below:
'Nature Does not Hurry,
Yet Everything is so Accomplished'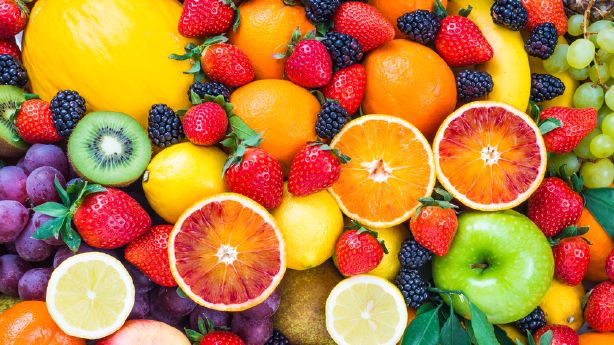 SUPPLIERS & INGREDIENTS
Our Aromatherapy ingredients come from EU Certified Suppliers, providing 100% Pure Essential & Vegetable Organic Oils & Raw Materials.
We use a combination of Cocoa & Shea Butter, Beeswax & Vegetable Carrier Oils as the base of Our Products, which are Vegan / Vegetarian and have not been tested on animals.
The Essentially Lili Range is made without Additives like Silicone or Parabens;they do not contain Mineral oils, Paraffins, Petrolates or PEG´s like (polyethylene glycol), phenoxyethanol, SLS (sodium lauryl sulfate); there are no Synthetics, Plastics, Microplastics, Fragrances, dyes or Synthetic Sunscreens & Nanoparticles.
Cocoa Butter (Theobroma cacao)
Cocoa butter can help the skin to renew its cells and give it a smooth feeling if you use them several times a day.In fact, regular use of cocoa butter may also prevent the formation of new stretch marks.
Shea Butter (Butyrospermum parkii)
Shea Butter has a yellow, buttery colour with a rich and creamy aroma. It is mostly for skin care that Shea butter is hailed, for its protecting and moisturising properties.Rich in cinnamon acid, it also protects the skin from UV rays and therefore can be included in skin care products for after sun care.The first choice in natural skin care and fine body care products, this butter forms a breathable, water-resistant film and is the leading natural product for moisturizing. A wonderful base for cosmetic recipes or used as a stand alone application, this comes highly recommended for those concerned about naturally healthy skin.
Aloe Vera
Aloe vera is one of the best medicinal plant for your skin.Beyond the treating burns, it can do real magic of your stretch marks.
Apricot Kernel (Prunus Armeniaca)
Substitute for Sweet Almond Oil when nut allergy risk.
See Sweet Almond Oil details.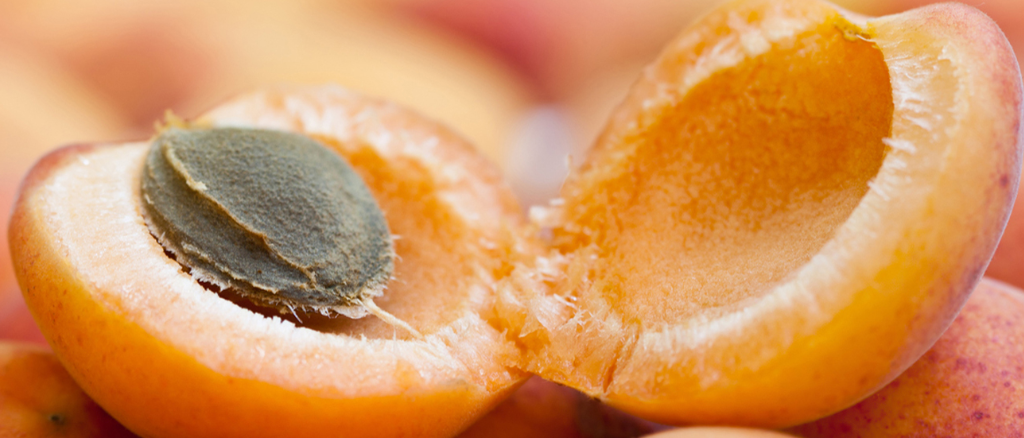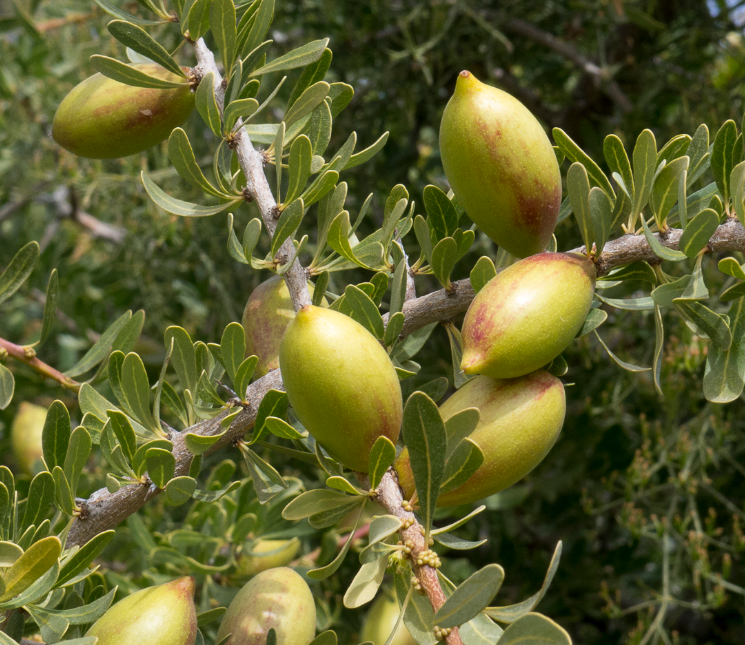 Argan (Argania spinosa)
Used to nourish their skin, hair and nails.  Argan was also used for both cooking and for treatment of many skin and body conditions including eczema, chicken pox, scars, acne and psoriasis.
Avocado (Persea Gratissima) &amp (Persea Americana)
Avocado (Persea Gratissima)
Oleic, linloleic & linolenic acid & other natural acids, high concentrates of Vitamin A,D & E.Great for dry skin also acts as sun filter.
Avocado (Persea americana)
Avocado contains Vitamins A, B1, B2, D, E, and Beta carotene. It is classified as a monosaturated oil. It is best suited for dry skin conditions in topical applications. Small amounts of Avocado Oil is typically added to other carrier oils in order to enrich protein and vitamin content.
Baobab Carrier Oil (Adansonia Digitata)
Baobab is richer in vitamin C than an orange. The oil is rich in vitamins A, D, E and essential fatty acids. Its high concentration of vitamins makes it a very nourishing oil beneficial for dry skin.Baobab oil is absorbed quickly through the skin and it improves its elasticity by encouraging the regeneration of skin cells without clogging the pores. Its rich essential fatty acid content makes it useful to help alleviate chronic dry skin conditions and helps promote smooth skin in children and adults.
Black Seed Oil or Black Cumin (Nigella sativa)
This aids with soothing an inflamed, flaky, itchy and sensitive scalp. Black Seed Oil can assist with regrowth to thinning out areas on the scalp whilst aiding conditions like Psoriasis.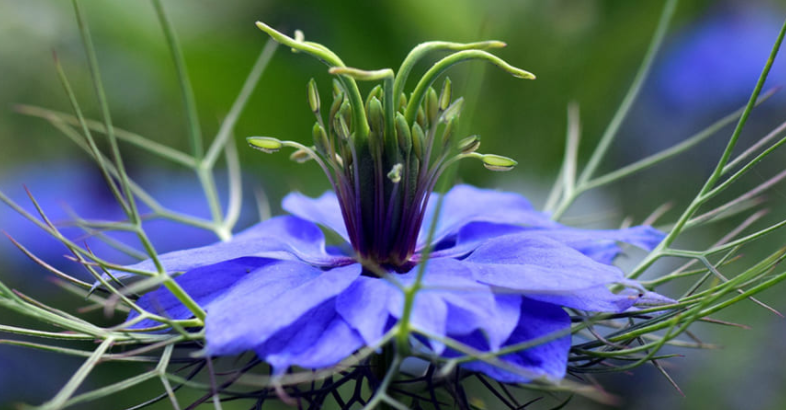 Calendula (Calendula Silvestre)
Calendula is great for treating wounds, burns, sensitive, inflamed skin conditions.Skin type: sensitive and dry.Rich in vitamins A, B1 and B6, omega 9 (oleic) fatty acids, carotene.
Castor Oil (Ricinus communis oil)
Castor oil has anti-inflammatory and anti-bacterial properties, making it ideal for breakout-prone skin. It is high in unsaturated fatty acids, vitamin E, proteins, and minerals. In addition to helping reduce acne-causing bacteria and inflammation associated with breakouts, it can help heal discoloration and scars from acne.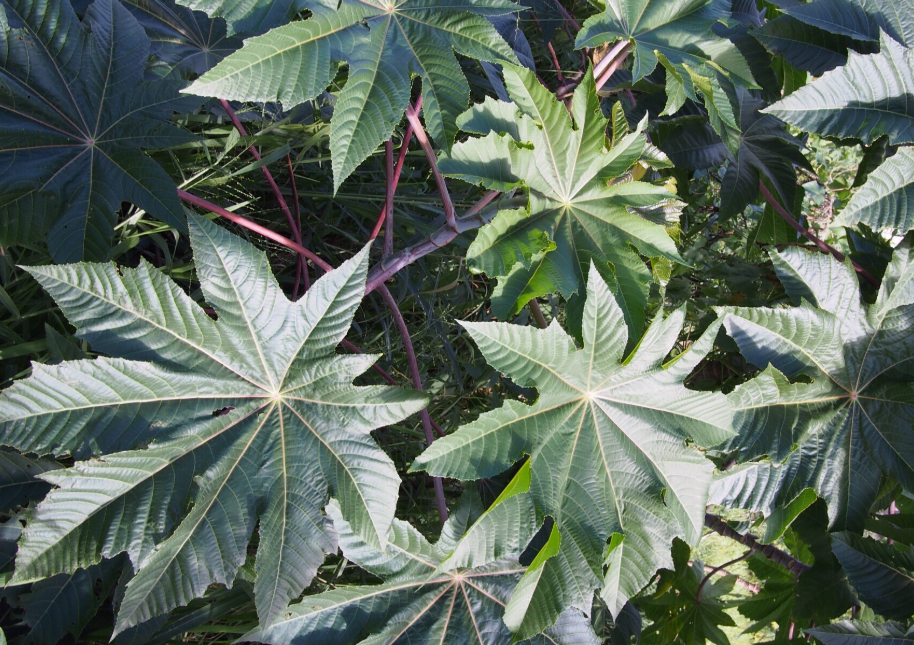 Clay Green
Green Clay Helps Normal/Oily Skin types.
Mineral clay powders are the ashes found below the earth's surface near volcanoes.The clays are pure, natural minerals which have huge detoxifying and healing benefits to the skin.Mixed with carrier oils or flower waters, they make a cleansing mask or an exfoliating scrub, added to home-made soaps to get the benefits of the skin healing minerals or used dry on wounds or areas needing healing.
Clay Red
Red Clay Helps Normal & Non Sensitive Skin types.
Mineral clay powders are the ashes found below the earth's surface near volcanoes.The clays are pure, natural minerals which have huge detoxifying and healing benefits to the skin.Mixed with carrier oils or flower waters, they make a cleansing mask or an exfoliating scrub, added to home-made soaps to get the benefits of the skin healing minerals or used dry on wounds or areas needing healing.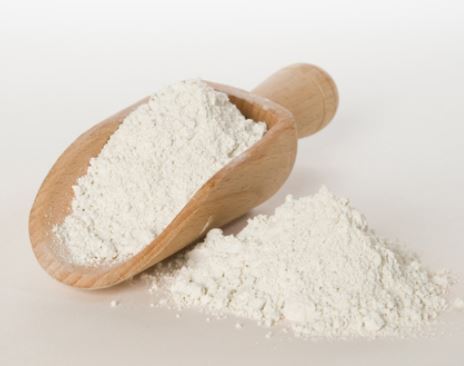 Clay White
White Clay Helps Sensitive Skin types.
Mineral clay powders are the ashes found below the earth's surface near volcanoes.The clays are pure, natural minerals which have huge detoxifying and healing benefits to the skin.Mixed with carrier oils or flower waters, they make a cleansing mask or an exfoliating scrub, added to home-made soaps to get the benefits of the skin healing minerals or used dry on wounds or areas needing healing.
Coconut (Cocos nucifera)
Rich in Saturated Fatty Acids.It is rich in medium chain & saturated fatty acid and is highly stable.Coconut oil has a very long shelf life and all the goodness that comes from this product.The outcome was this, the "Fractionated Coconut Oil".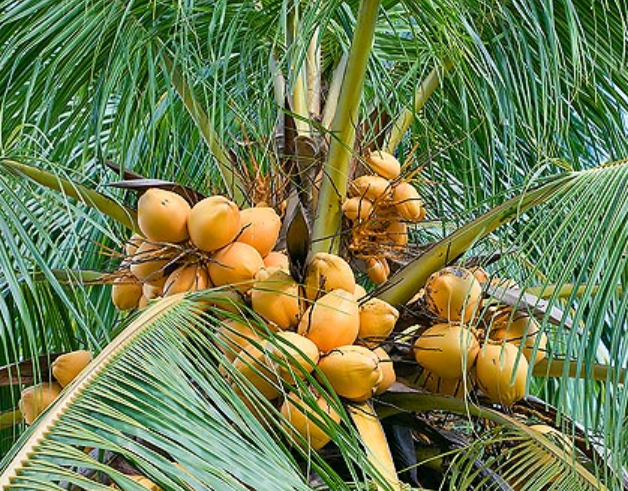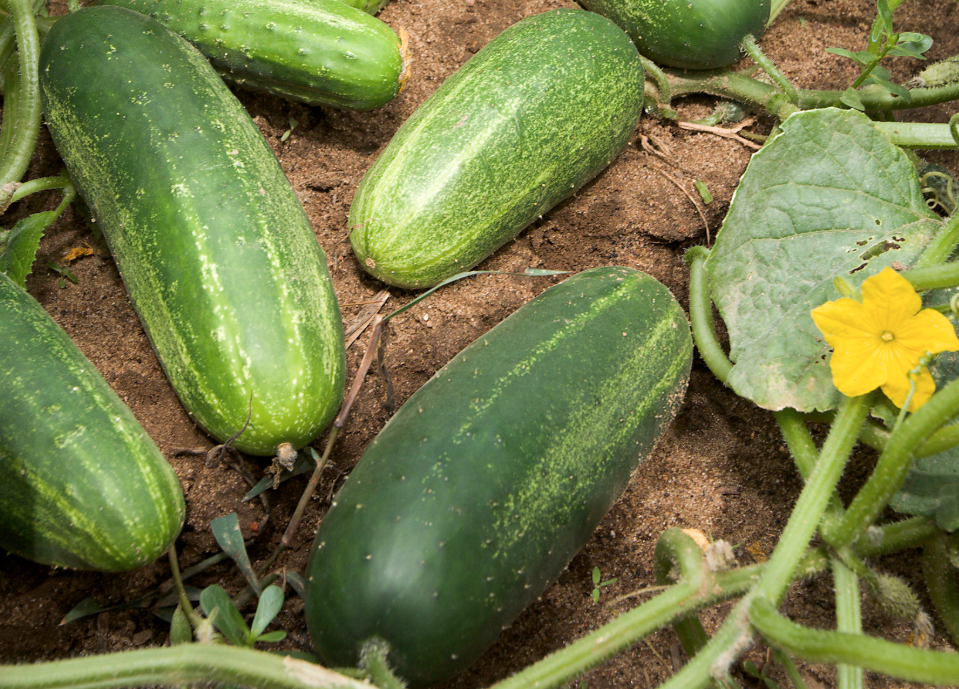 Cucumber Carrier Oil (Cucumis sativa)
Cucumber oil is used in various cosmetic applications for its cooling, nutritive, and soothing properties, and plays a function in skin care, hair care and nail creams.
Evening Primrose (Oenothera biennis)
Evening Primrose has a high amount of gamma linoleic acid, essential fatty acid for maintenance of healthy epidermal cells. Used for dry flaky sensitive skin conditions such as eczema & psoriasis.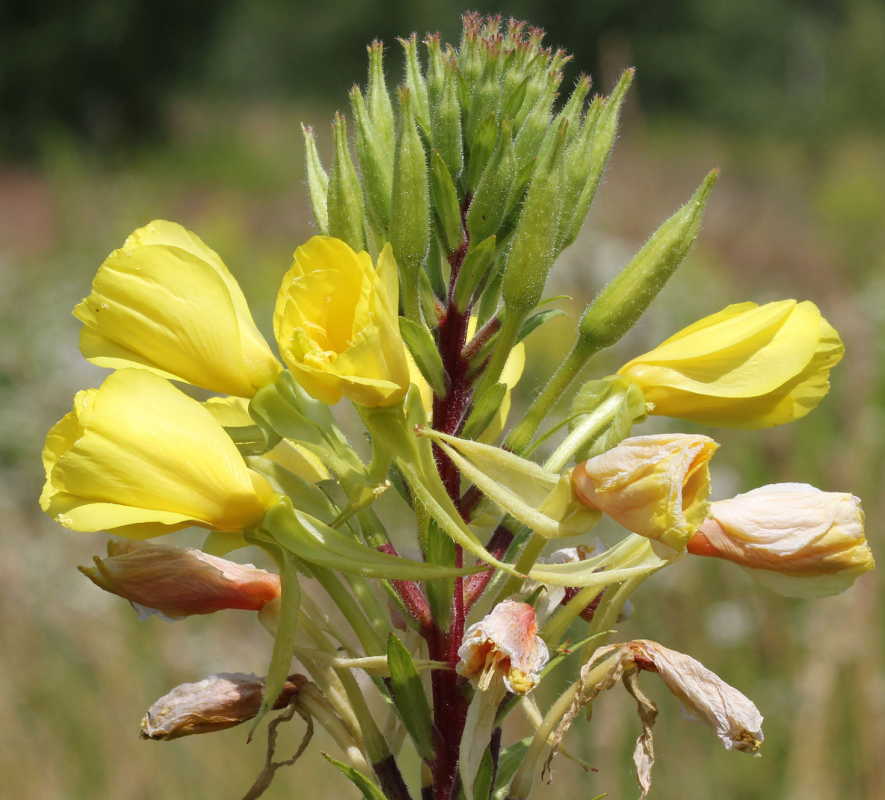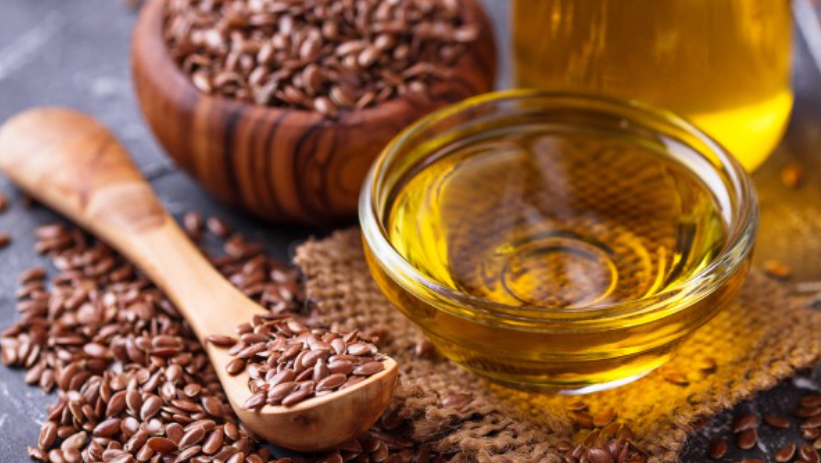 Flaxseed Oil (Linum usitatissimum)
Flaxseed oil (also known as linseed oil) is derived from the extremely nutritious and disease-preventing flaxseed. Similar to the seed, flaxseed oil is loaded with healthy omega-3s, fatty acids that have been associated with healthier brains and hearts, better moods, decreased inflammation, and healthier skin and hair.
Grapeseed Oil (Vitis vinifera)
Grapeseed Oil is great for all skin types.Rich in vitamin A,B,C E and omega 6 fatty acids.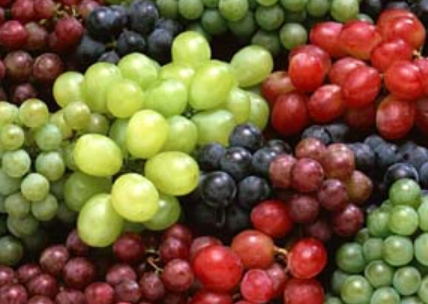 Honey
Honey contains around 80% natural sugars, 18% water with 2 % consists of minerals vitamins, protein and pollen. It obtained the nickname as 'a perfect running fuel'.Raw honey is the purest form when its crude form is taken immediately from the cells of the honey comb within the bee hive. It will contain bee pollen and propolis two very healthy additions.Raw honey taken on a daily basis can promote the levels of antioxidants in your body, which help block free radicals that can create havoc or illness in our system.
Jojoba (Simmondsia chinensis)
Jojoba is great for all skin types.It is rich in Vitamin A, B1, B2, B6 and E. Light & non greasy & absorbed readily by the skin;Skin loses sebum through sun, age, wind and cold. Sebum is natural coating our bodies product to protect the skin and keep it supple. Balances both dry and oily skin, relieve irritation and itching.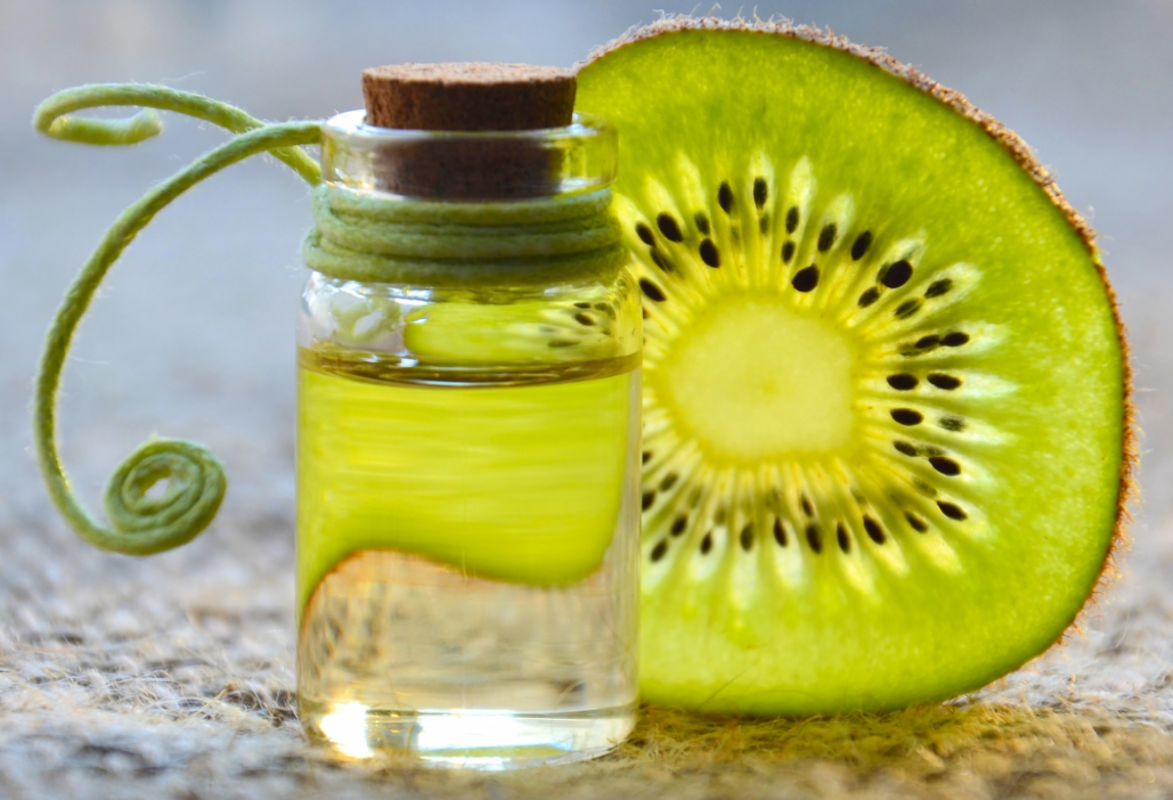 Kiwifruit (Actinidia Chinensis)
Extremely rich with high natural levels of Vitamins C & E, potassium, magnesium, Omega 3 & 6, together with Alpha Linolenic Acid (ALA), these all help improve and maintain the skin's elasticity.
Kiwi seed oil can be absorbed quickly into the skin as its texture is very light.
Kukui Nut (Aleurites moluccanus)
Kukui Nut Carrier Oil is cold pressed and retains high levels of natural polyunsaturated fatty acids. This light natural oil is used today in all high quality skin preparations due to its ability to quickly penetrate the skin. For centuries Hawaiians have used Kukui Nut oil to protect skin from salt water, harsh sun and drying winds. It is excellent for dry skin, psoriasis, eczema or any severe skin condition.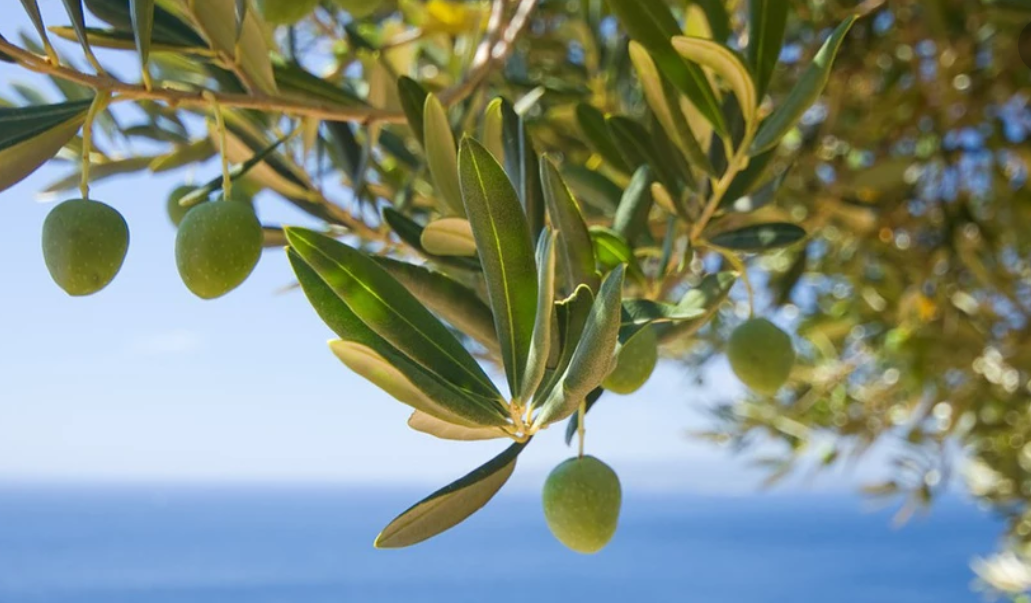 Olive Oil (Olea europaea L.)
Olive Oil contains a type of antioxidant called secoiridoids.This helps activate gene signatures which contribute to anti-ageing and the reduction of cellular stress.
Passion Fruit (Passiflora edulis)
Passion fruit is great as an anti-ageing ingredient due its antioxidant content, rich in Vitamin C and A and carotenoids.The oil helps keep skin looking firm and youthful.
It's rejuvenating and helps reduce the appearance of fine lines and wrinkles.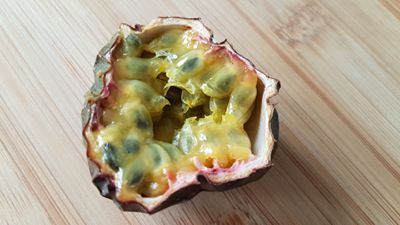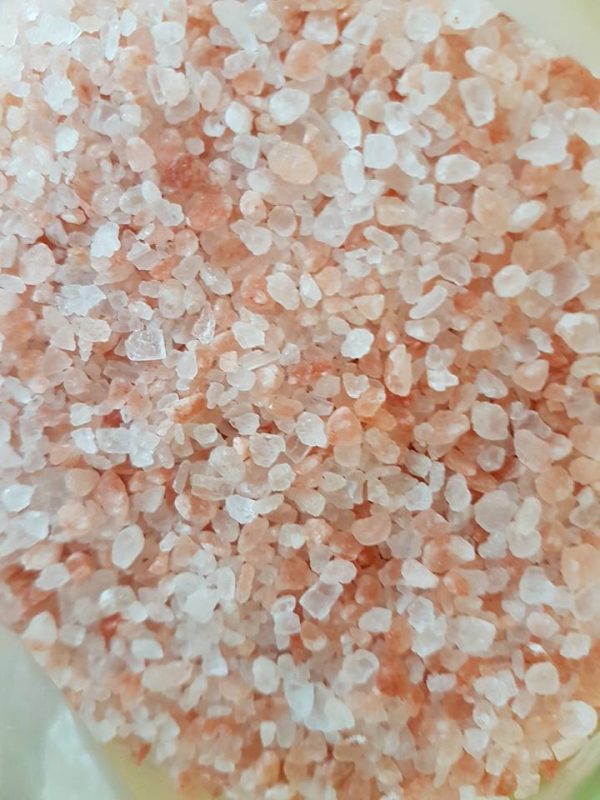 Pink Himalayan Salts
Pink Himalayan salt is regarded as the most beneficial as well as the cleanest salt available.Not only can it be used for culinary purposes, it also has all kinds of nutritional and therapeutic properties.It can be used as a healthier option to processed salt, used in the bath and included in your Skincare products.
Pomegranate (Prunica granatum)
Pomegranate seed oil is one of those essential oils that assists with tightening the skin, promoting healthy aging whilst maintaining a gorgeous glow to your skin. It also aids protecting your skin's collagen, as it is rich in polyphenols and antioxidants
Pomegranate oil stimulates the growth of keratinocytes, the major cells found in the outer layer of our skin. By encouraging these epidermal cells to regenerate, pomegranate oil can help reverse past damage and give skin a more youthful appearance.It's ability to stimulate skin regeneration makes for a great anti-aging oil that really works for sensitive skin types.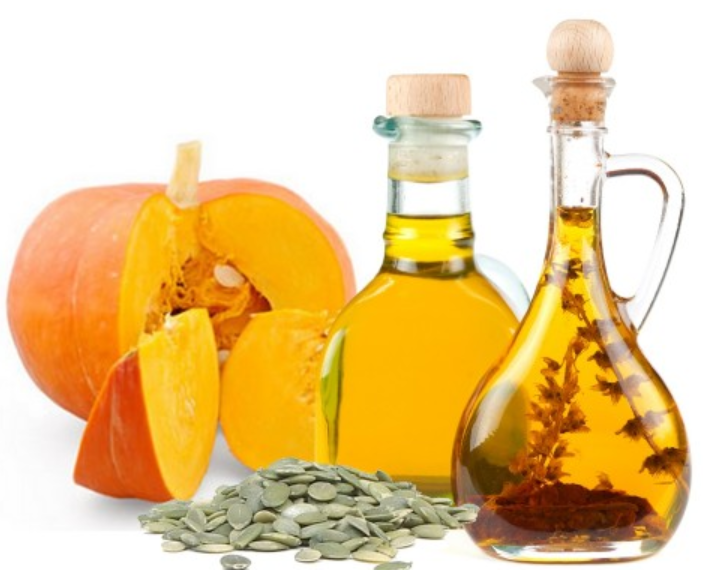 Pumpkin Seed Oil
Using cold pressed Pumpkin Seed Oil (Cucurbita pepo L) is rich in Vitamins A, B, C, D & E, with minerals and proteins, containing over 60% unsaturated fatty acids, Omega 3 & 6.
The colour of Pumpkin seed oil can vary from light to very dark green or red in colour. This depends on the sample's thickness – where thin layers appear green, with thicker layers red. This is known as 'dichromatism' where varying colours can be seen depending on how it's observed.
Rosehip Seed (Rosa Mosqueta)
Rosehip Seed Oil is high in linloleic & linolenic fatty acids believed to be responsible for ability to encourage regeneration and repair of skin tissue.Used in treatment including scars and burns, improves texture of dry and wrinkled skins.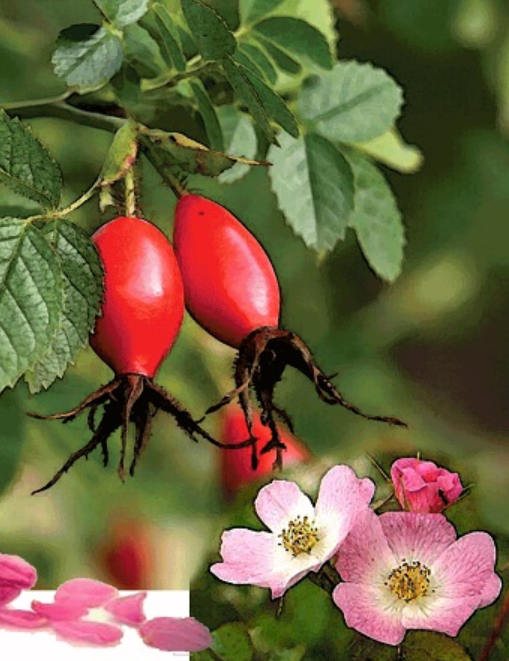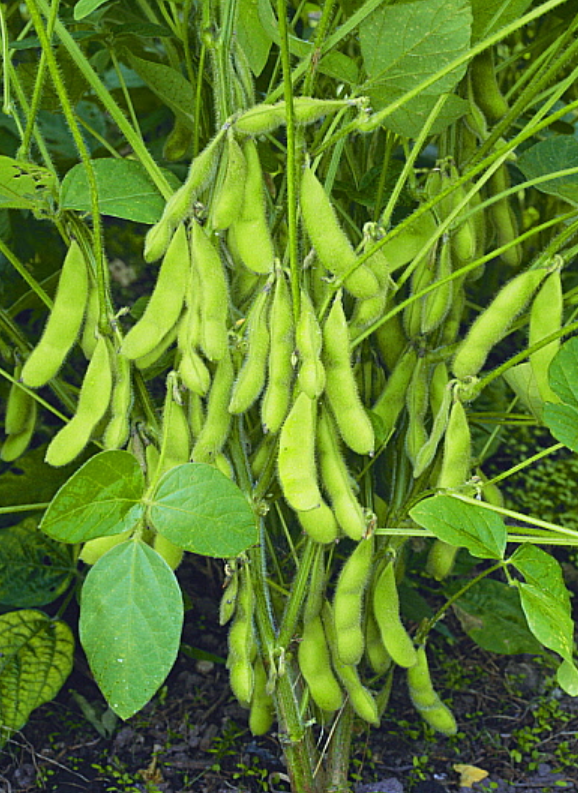 Soya – Soyabean (Glicine max)
Soya is rich in Vitamin E and rich in lecithin than other vegetable oil.
Sunflower (Helianthus annus)
Sunflower adds UV protective qualities as well as essential Fatty acids. Sunflower oil is rich in vitamin E, which acts as an antioxidant in the body. It has been directly connected to preventing heart disease and boosting your immune system. Furthermore, vitamin E is specifically related to improving skin health and regenerating cells. This means that your skin is better protected against damage from the sun, as well as the natural degradation of age that occurs when free radicals are present in the body.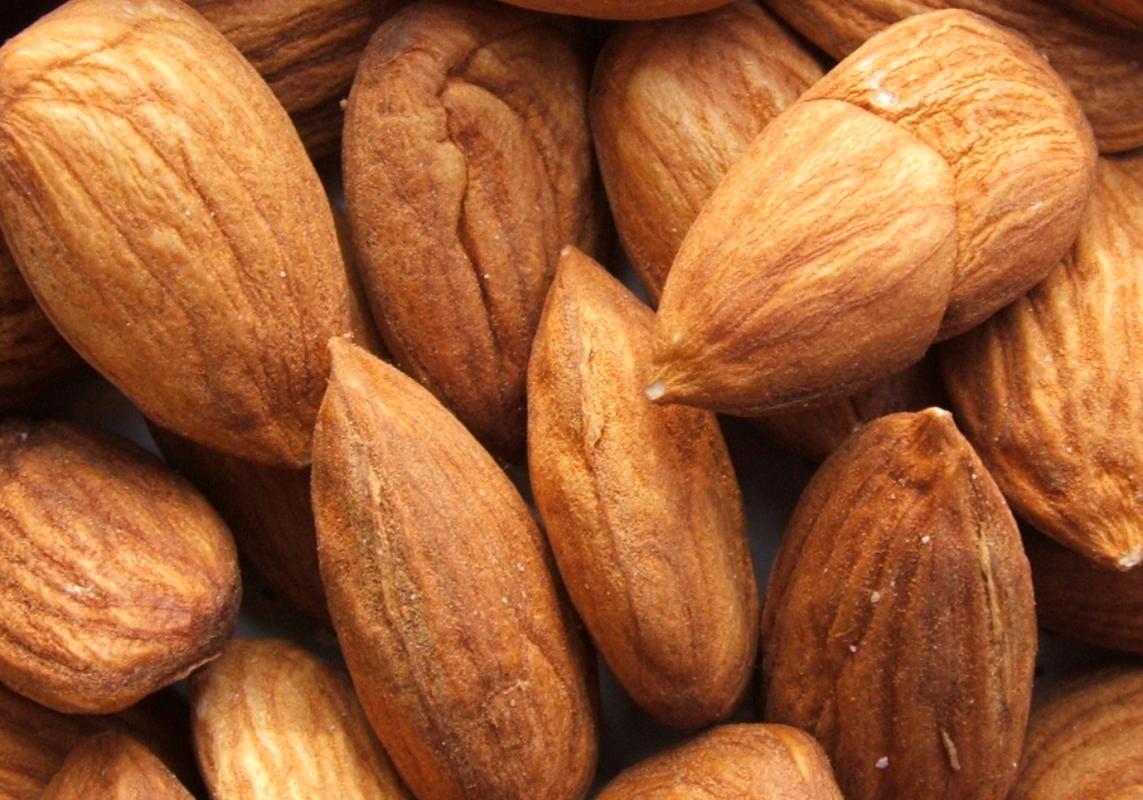 Sweet Almond (Prunis dulcis)
Sweet Almond oil is Rich in Vitamins A, B1, B2, B6, D, omega 6 (linoleic) and 9 (oleic) fatty acids.
Tamanu Oil (Calophyllum Inophyllum)
Tamanu oil helps regenerate skin tissue. It helps heal broken skin as well as repair sun and acne damaged skin. It also has anti-inflammatory, antimicrobial, antibiotic, and antioxidant properties, making it ideal for acne sufferers.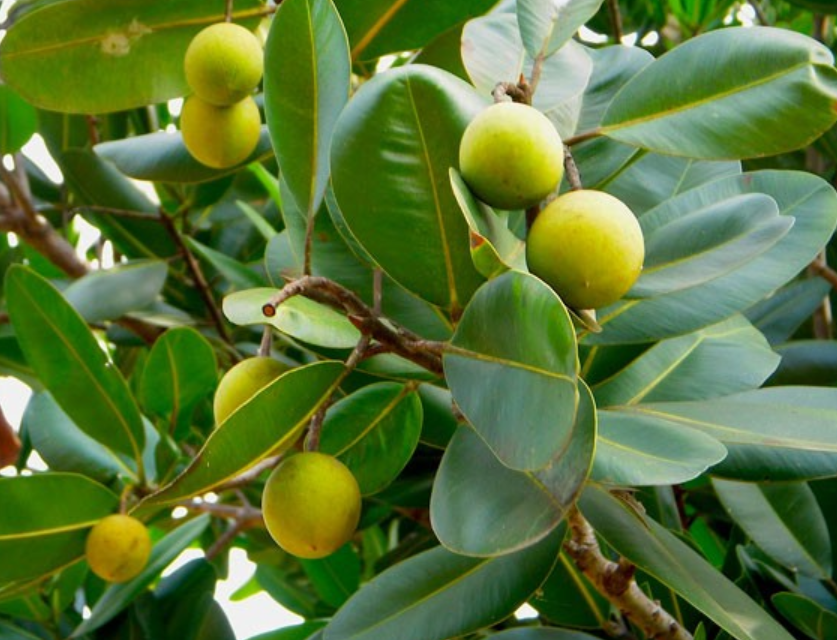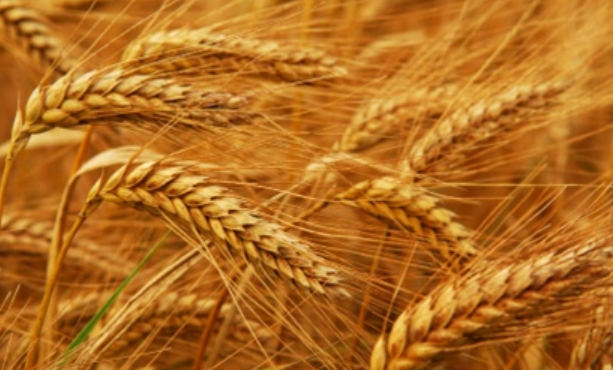 Wheatgerm Oil (Triticum Vulgare)
Wheatgerm is very high in essential fatty acids and has Natural antioxidant & Preservative. It is rich in Vitamins A B D & E, with the highest content of Vitamin E, a Natural Preservative. It helps increases blood flow. It is good for damaged or scarred skin for body oil or creams.
TOP MENU
' In All Things of Nature,
There is Something so Marvelous' – Aristolle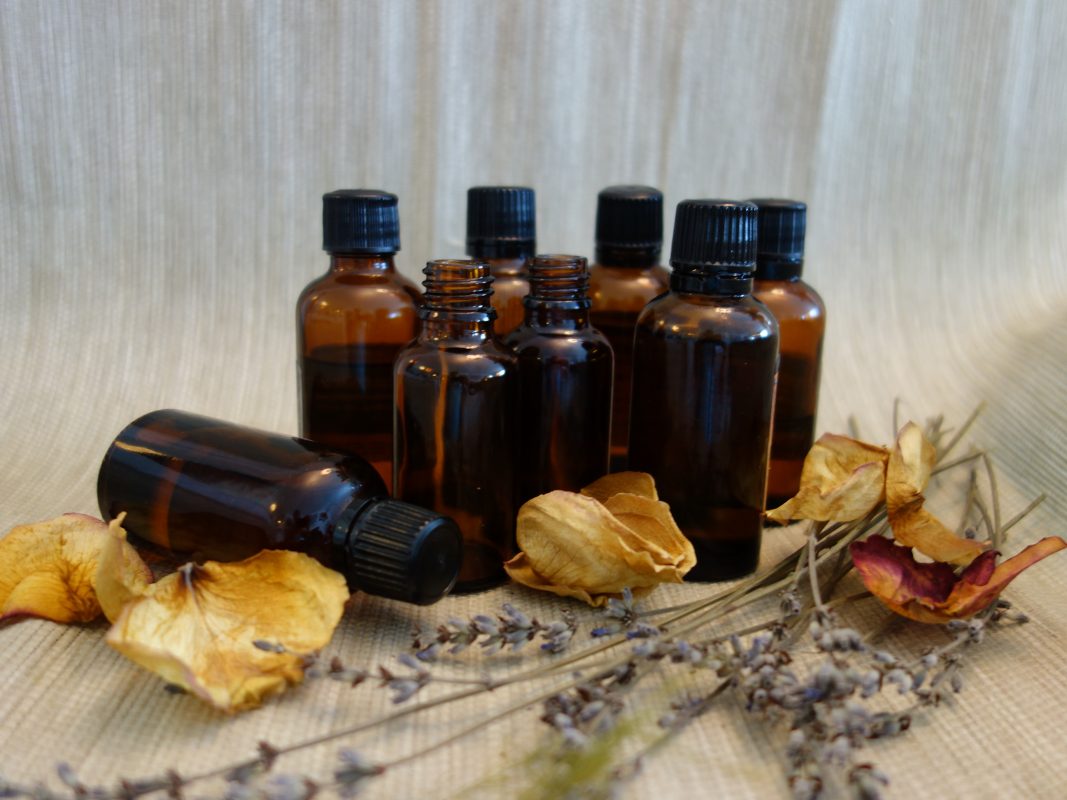 ESSENTIAL OILS
Pure Essential Oils have so many amazing benefits.
We select the best ones to help repair, restore, rejuvenate, refresh, reviatlise & recharge your being!
Basil (Ocimum Basilicum)
Basil is wonderful to eat and plentiful in the summer time.  Basil helps lack of concentration, fatigue, lethargy. Useful for relieving mental overload and anxiety or when feeling tired and concentration is needed.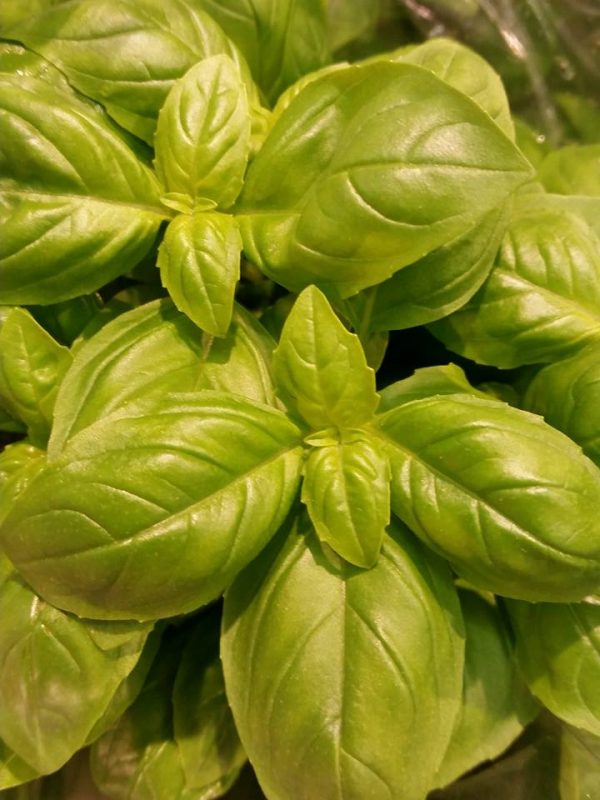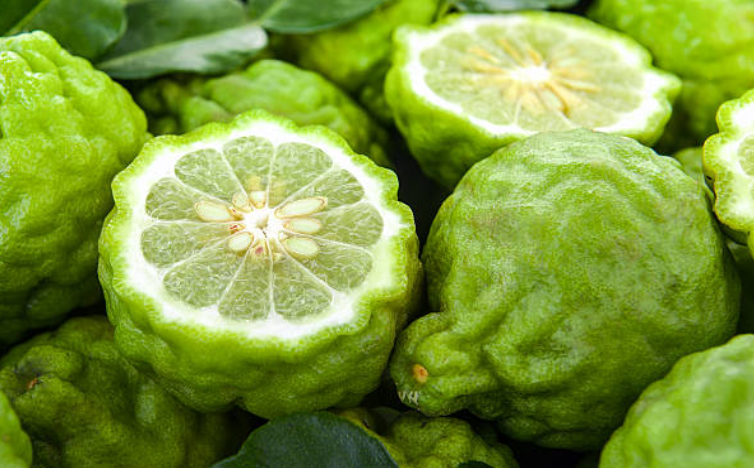 Bergamot (Citrus Bergamia)
Bergamot has antiseptic & wound healing properties; Issued to treat seborrhoea of the skin and scalp including acne, oily hair and skin.
Also used for eczema & psoriasis.However, it is Phototoxic and should be aware of using this when in the sun.
Carrot Seed (Daucus carota)
Carrot Seed improves circulation in the skin & has skin healing properties.  Used to improve skin tone in mature skins, couperose (fine surface capillaries), wounds, eczema & psoriasis.  Carrot seed essential oil has a rejuvenating effect on the skin.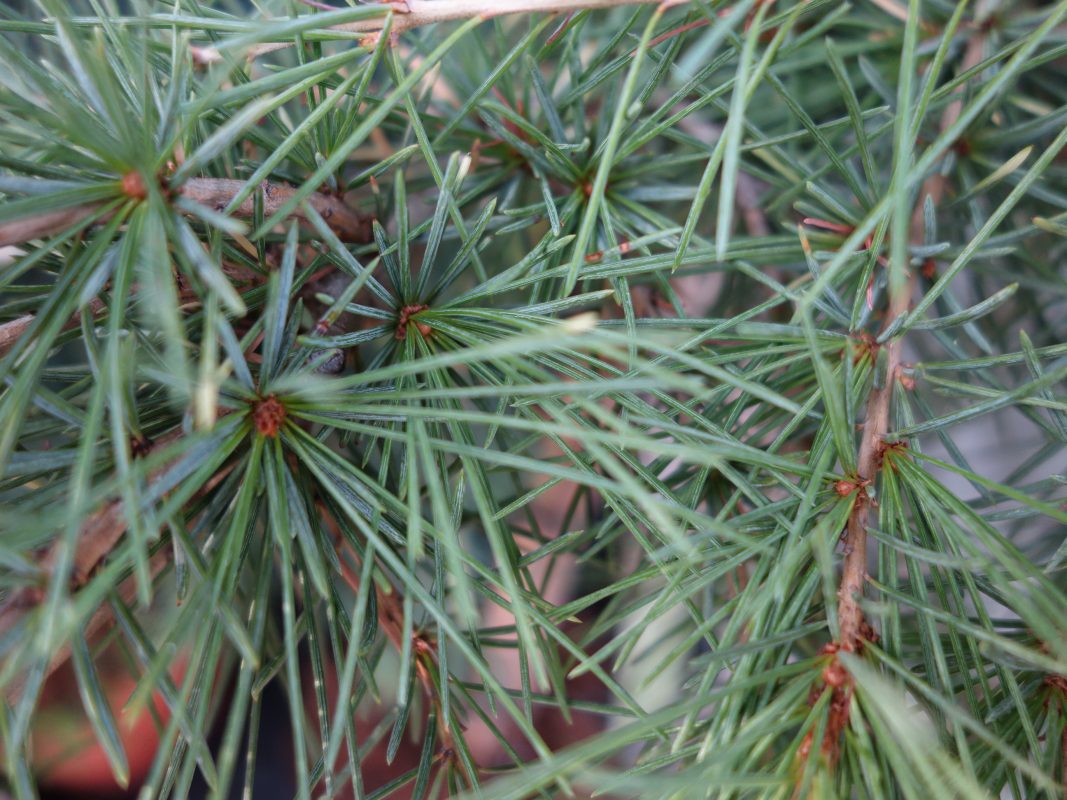 Cedarwood (Juniperus virginiana)
Cedarwood is great to blend into a cream for the chest to relieve congestion and suppress coughing. It has a stimulating effect on the respiratory system and is especially useful when an infection is present.
Citronella Oil (Cymbopogon nardus)
Citronella Oil is known to have remarkable antibacterial and antifungal properties.It's most popular use is for homemade or commercially made insect repellents as it naturally deters a variety of bugs.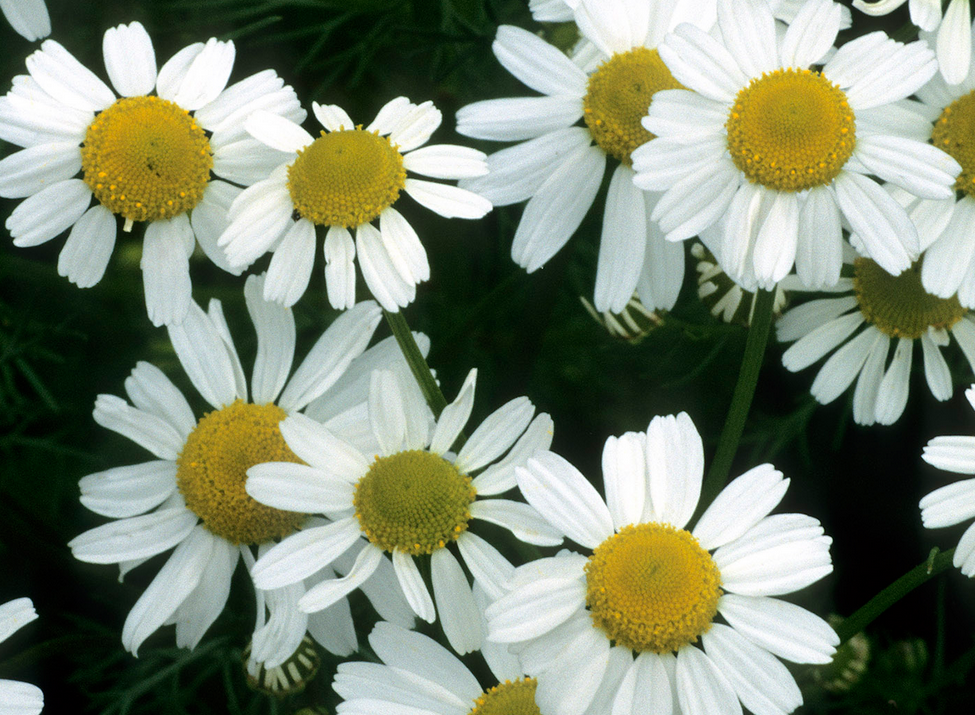 Chamomile Roman (Anthemis Nobilis)
Chamomile (Roman) has anti-flammatory properties, is antiseptic with skin healing properties. It calms red, inflamed, irritated skin condition including acne, dermatitis, eczema and psoriasis.Suits sensitive skin – Chamomile is excellent for babies.It helps with aches and pains, insomnia, headaches, skin problems, as well as assisting sleep and helping the nervous system to rest.
Clary Sage (Salvia Sclarea)
Clary Sage has antiseptic, astringent and skin healing properties and regulates excess sebum production.It's used for acne treatment, oily hair & skin & dandruff.It helps with hot flushes, sweating, insomnia, disturbed sleep patterns.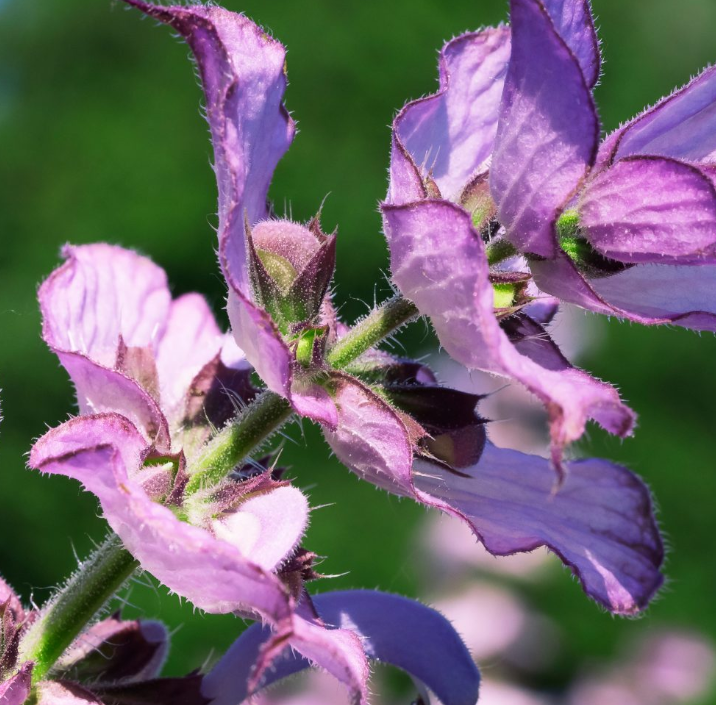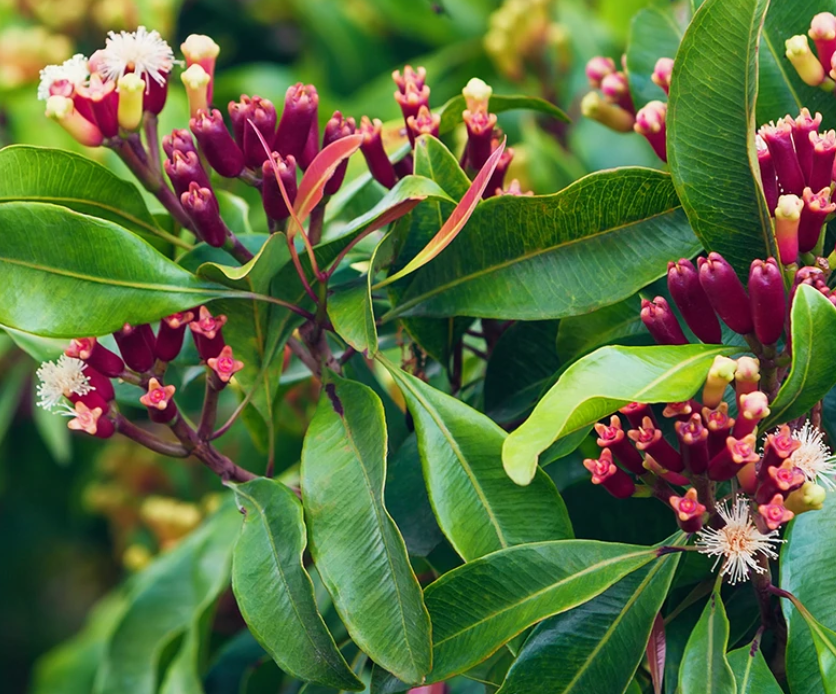 Clove Leaf (Eugenia Caryophyllate)
Clove is rich in minerals such as calcium, hydrochloric acid, iron, phosphorus, sodium, potassium, and vitamin A and vitamin C.
Skin care – Clove leaf helps lessening the effects of ageing, like wrinkles, sagging skin, and facial rejuvenation for the eyes because of its rejuvenating and stimulating properties, which can increase blood flow to unhealthy skin and make it look young again! It can help with headaches as well.
Cypress (Cupressus Sempervirens)
Cypress has antiseptic, astringent, deodorant and vaso-constrictive properties.Helps improve venous tone and is used in the treatment of varicose veins, spider veins and broken capillaries.It can be used to reduce excess oiliness and perspiration.It is also used to help with fluid retention, hot flashes, sweating & irritability.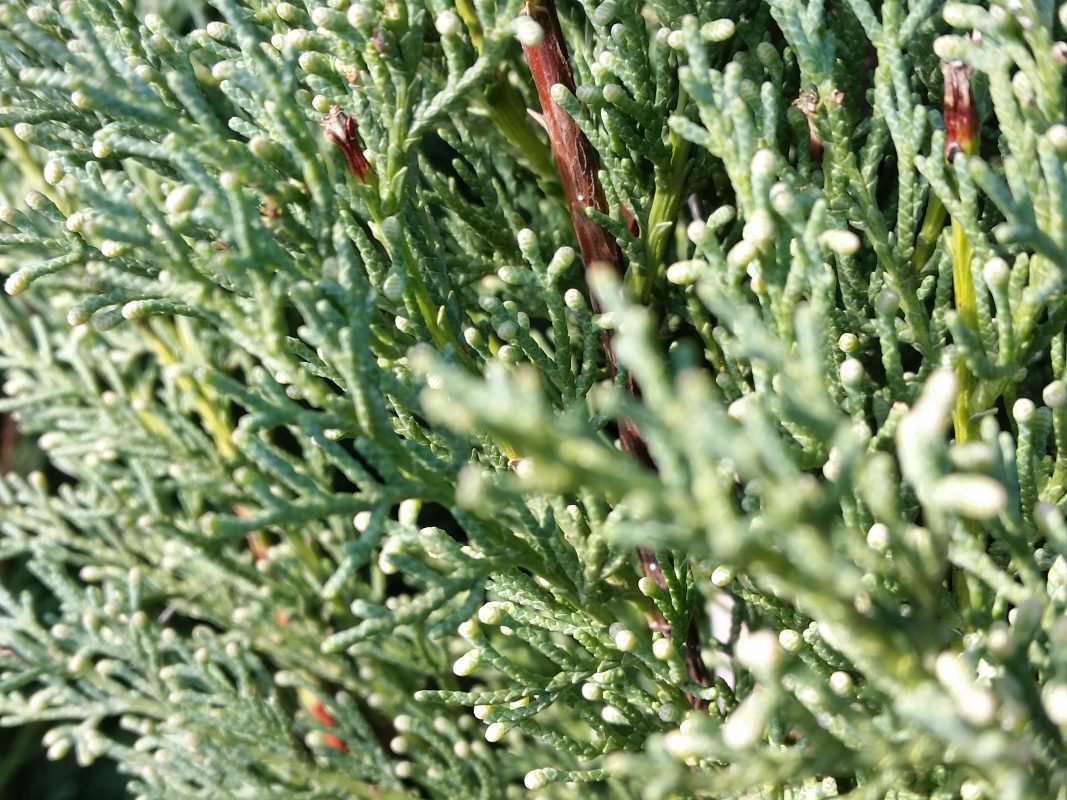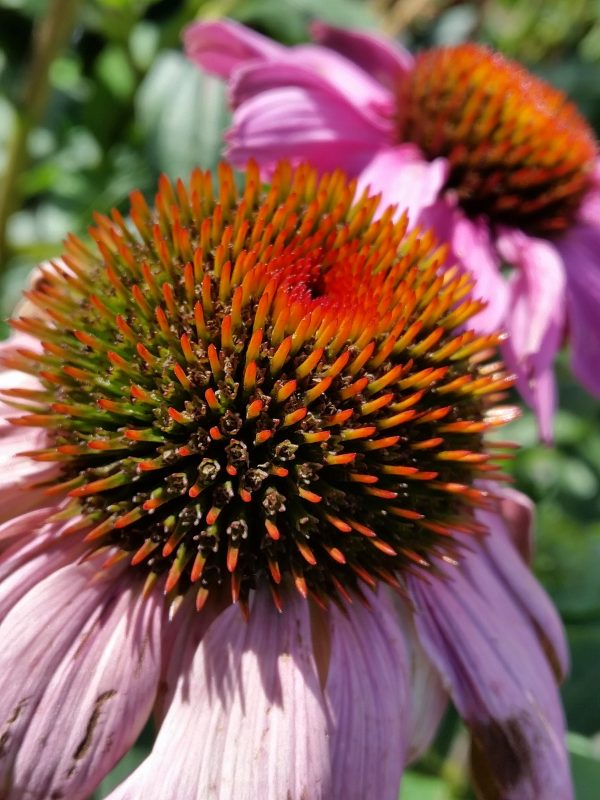 Echinacea (Purpurea)
Echinacea purpurea is responsible for stimulating the overall activity of the cells that help fight off all kinds of infection. Echinacea helps our own immune cells more efficient at attacking bacteria, viruses and abnormal cells, including cancer cells.It increases the number and activity of immune system cells including anti-tumor cells, it helps promote T-cell activation, stimulates new tissue growth for wound healing and reduces inflammation in arthritis and inflammatory skin conditions such as Eczema.
Eucalyptus (Eucalyptus Radiata)
Eucalyptus is fantastic on skin ailments such as burns, blisters, wounds, insect bites, lice, and skin infections. It contains a high percentage of cineol, also known as eucalyptol, popularly used to relieve colds and congestion. Used for coughs, bronchitis, sore throat, sinusitis, rheumatism, skin infections, viral infections, migraines, herpes, mosquito repellent, strained muscles, urinary tract problems, cystitis.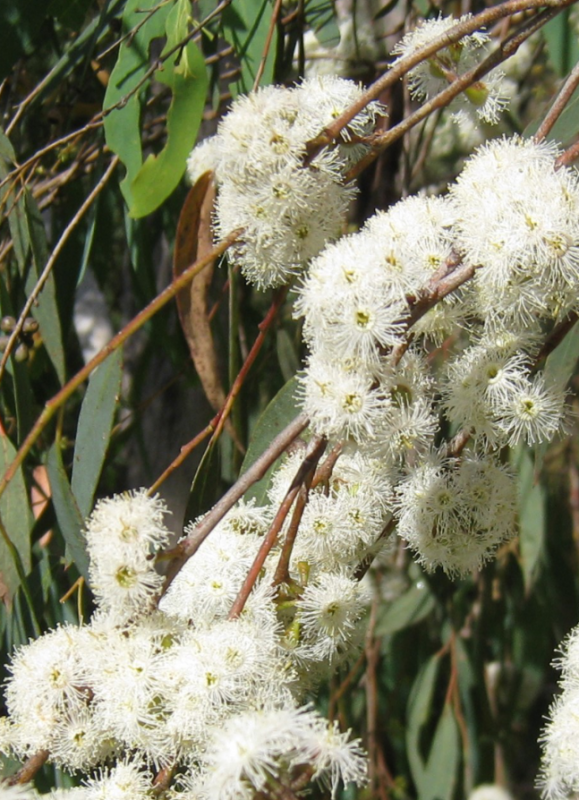 Frankincense (Boswellia Thurifera)
Frankincense is antiseptic, astringent, regenerative and has skin healing properties.Used to improve tone of mature and damaged skin, to heal wounds and reduce scars & excess oiliness. Great for acne-prone skin; it acts in an anti-bacterial and anti-inflammatory way. Known as a very healing and restorative oil.It also acts as a natural toner and tightens the skin, reducing wrinkles and scars.
Geranium (Pelargonium graveolens)
Geranium helps balance emotions (irritability, depression), dry skin, it has antiseptic, astringent and skin healing properties. It regulates excess sebum production making especially useful for oily & combination skin types, though beneficial for all types.
Encourages wound healing, improves broken capillaries, spider veins and varicose veins. Geranium essential oil helps regulate oil production and reduces acne breakouts. It also helps improve skin elasticity and tighten skin, reducing the appearance of wrinkles. It also promotes blood circulation to the areas where it is applied, helping to heal bruises, broken capillaries, burns, cuts, dermatitis, eczema, ringworm, and other skin conditions.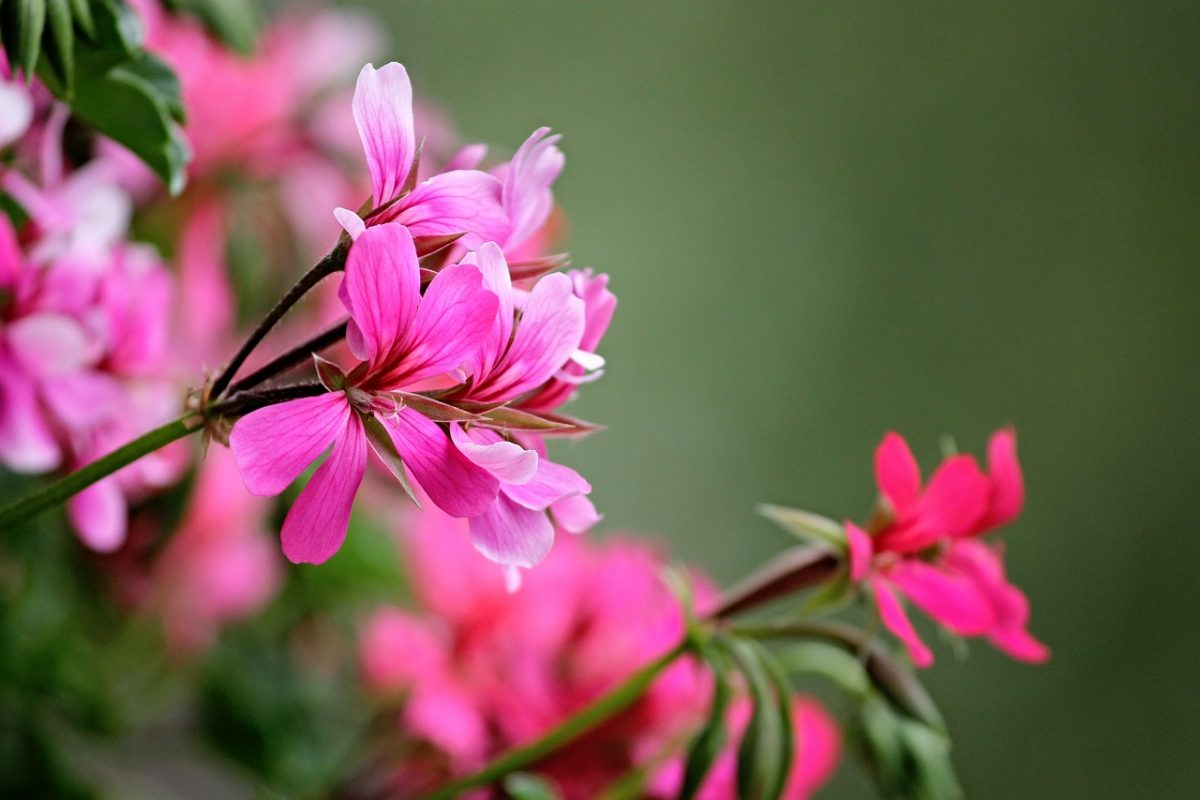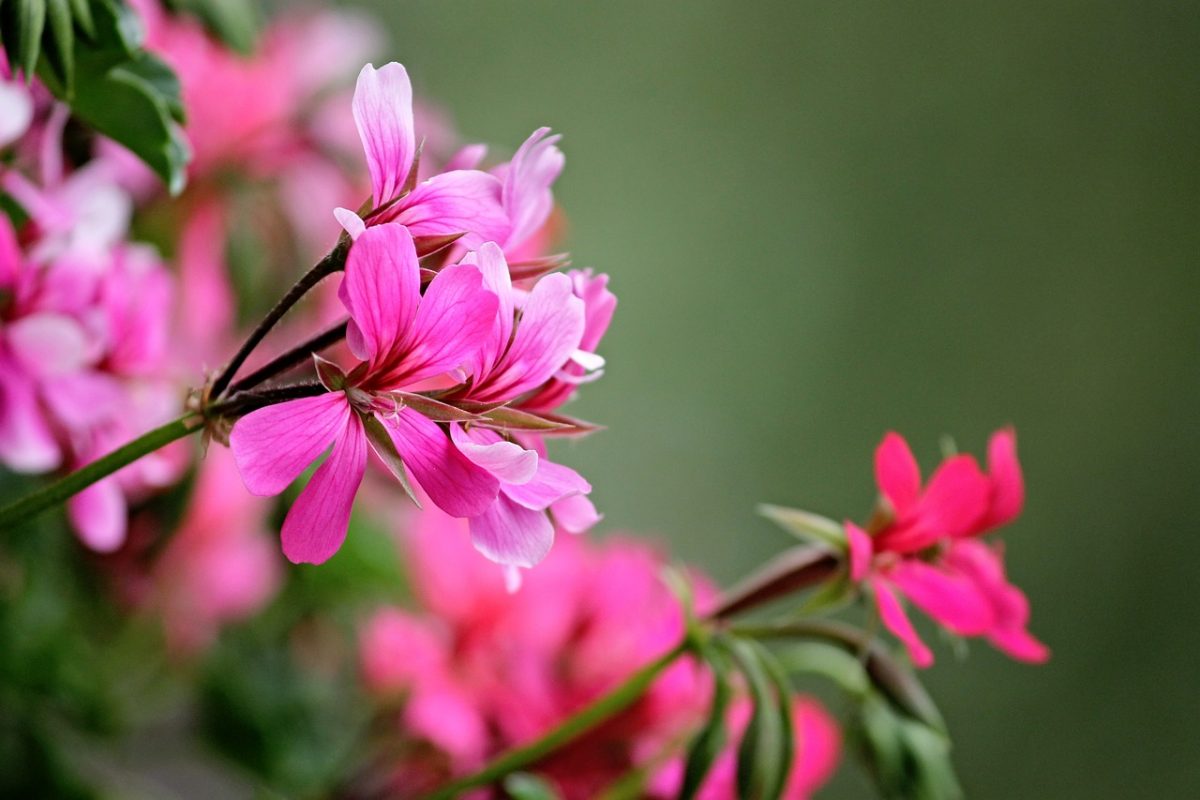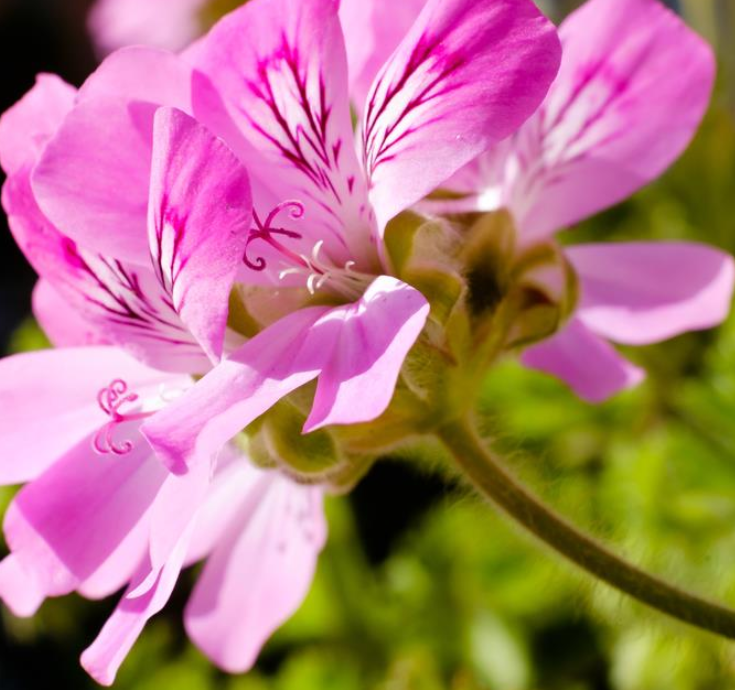 Geranium – Egypt (Pelargonium graveolens)
Geranium Egyptian Essential Oil is well known for its skincare properties. It can be used to even out oily or combination skin complexions and is said to nourish and re-hydrate dry and mature skin. Geranium Egyptian can also be used to calm irritability, relax the mind and ease cases of insomnia. Geranium regulates oil production, which helps to prevent acne breakouts.
Grapefruit Seed Extract (Citricidal Liquid)
Grapefruit Seed Extract (GSE) is a substance derived from the seeds, membranes, and the pulp of grapefruit. Used as a broad-spectrum, non-toxic, antimicrobial product, it is known to be highly effective for fighting infection and promoting health.GSE is used as a purifier, antiseptic as well as a Natural Preservative.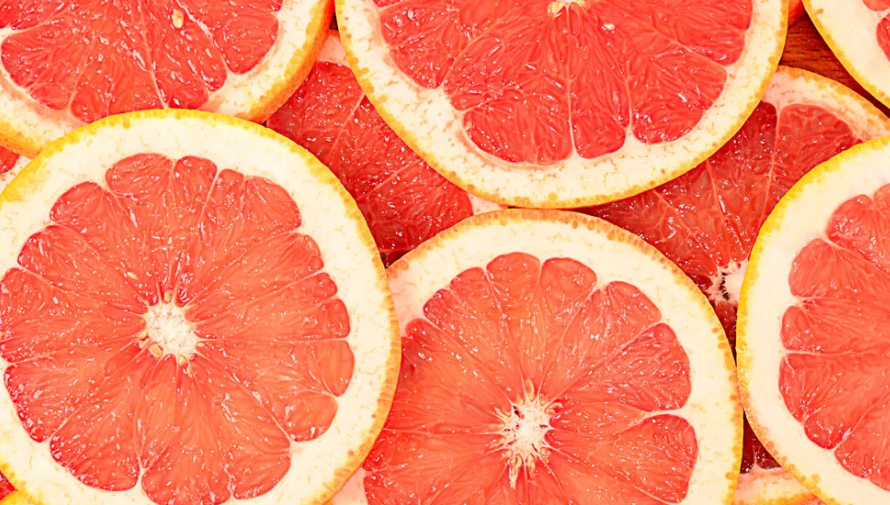 Grapefruit White (Citrus racemosa)
Grapefruit encourages optimism & self esteem; Anti depressing, de-congesting, astringent, antiseptic, tonic, stimulant. Useful with spices for muscular and circulatory blends.
Helichrysum ( Helichrysum italicum)
Helichrysum Essential Oil is otherwise known as Immortelle.  The health benefits include being anti spasmodic, anti inflammatory, anti allergenic, anti microbial, anti haematoma, anti phlogistic, nervine,  anti coagulant, anti tussive, fungicidal, hepatic and diuretic, amongst other things.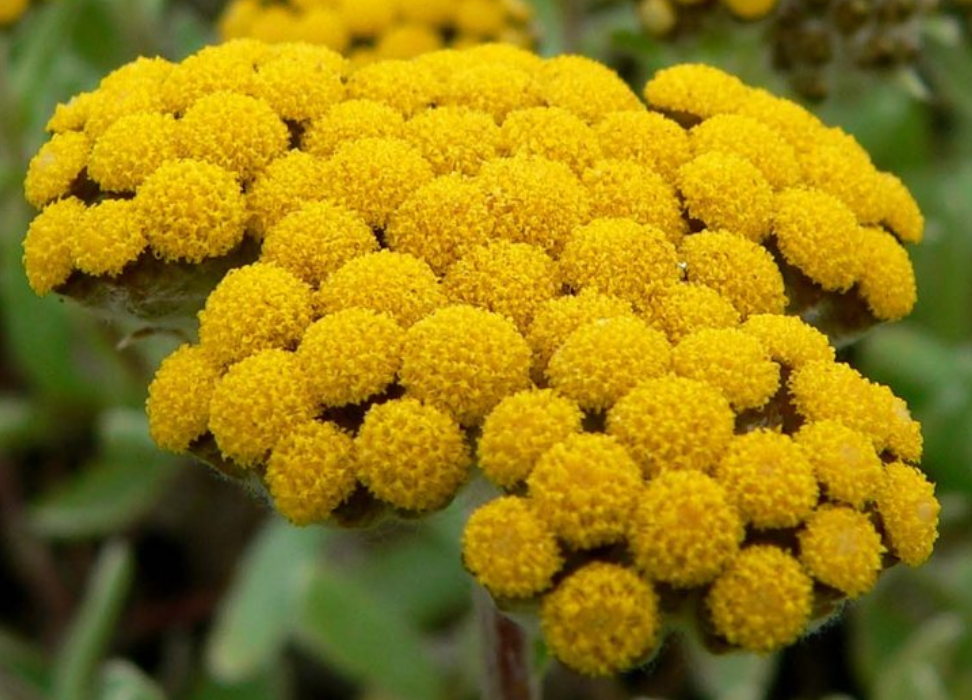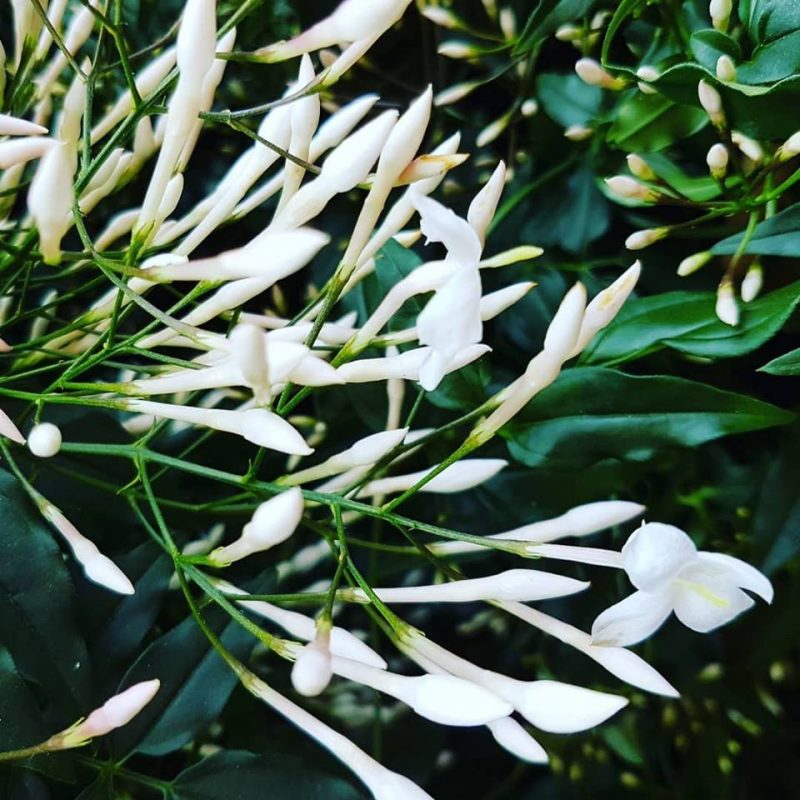 Jasmine Dilute (Jasminum Officinale)
Jasmine absolute has a rich, sweet, floralaroma with warm heady undertones. It is a uplifting and warming oil, best known for its aphrodisiac qualities and powerful effects on depression. Also known to revive mature skin, it is a luxurious addition to skincare products.Jasmine oil is useful for toning dry, greasy and irritated and sensitive skin. It can aid elasticity in the skin and is often used to assist with stretch marks and is invaluable in anti – scarring remedies, making it a favourite with Mums after giving birth.
Juniper (Juniperus virginiana) – Cedarwood
Cedarwood (Juniper) is great for the chest to relieve congestion and suppress coughing. It has a stimulating effect on the respiratory system and is especially useful when an infection is present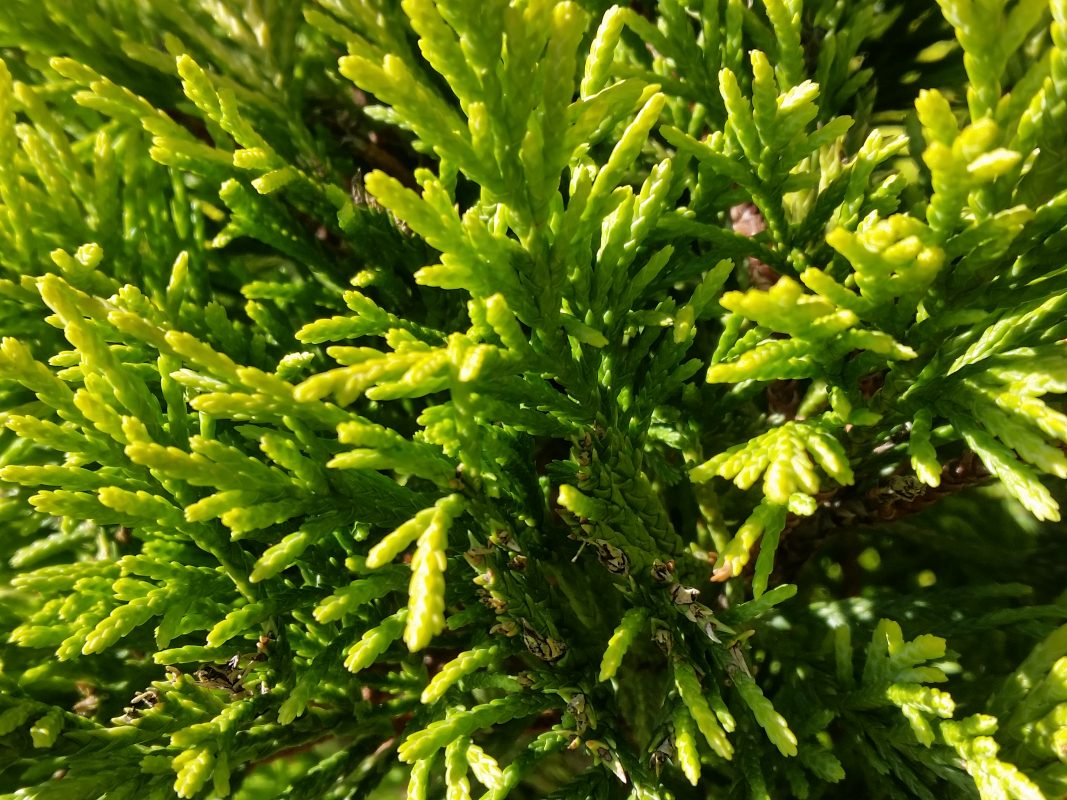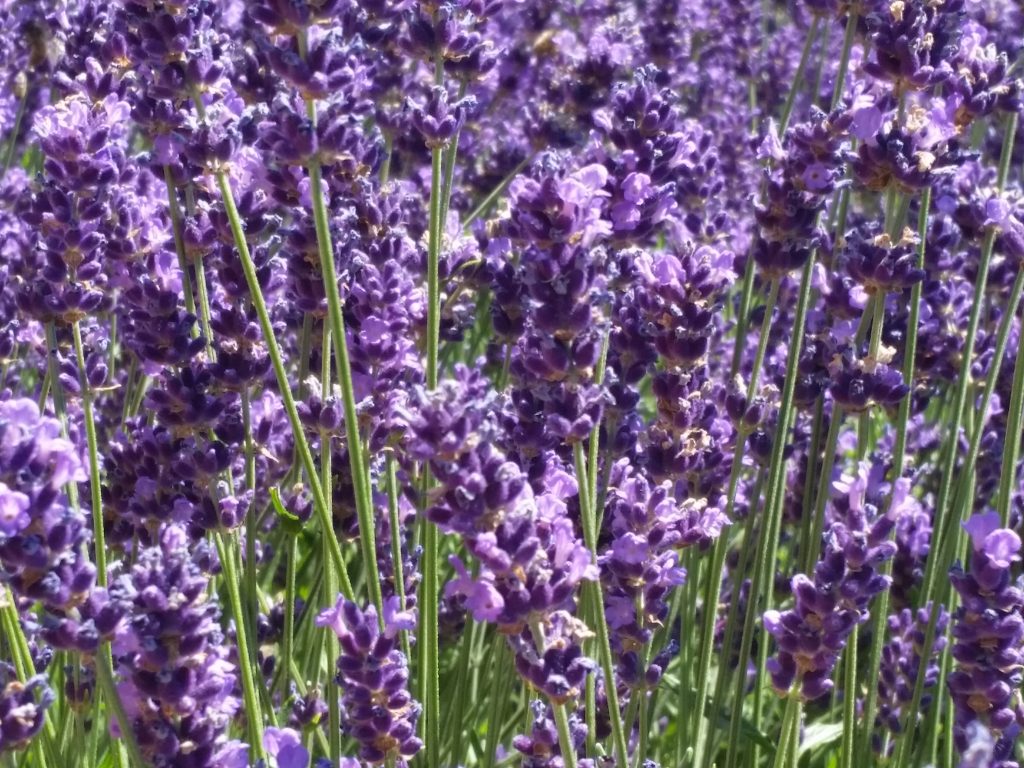 Lavender (Lavandula angustifolia)
Lavender is considered the Go To Oil – suits all ages, benefits all skin types and is great at regenerating skin cells, amongst other things.  It has anti inflammatory, antiseptic & skin healing properties.Special treatment reduced inflammation & irritation; improve wound healing. Loved for its relaxing and de-stressing effects on the body and mind.It contains anti-bacterial properties and is gentle enough to be used on the skin when diluted. It's great for all skin types and benefits more mature skin as it helps with skin cell regeneration.
Lavender Spike (Lavandula latifolia)
Spike Lavender is anti-asthmatic, antiseptic, antispasmodic, digestive and expectorant.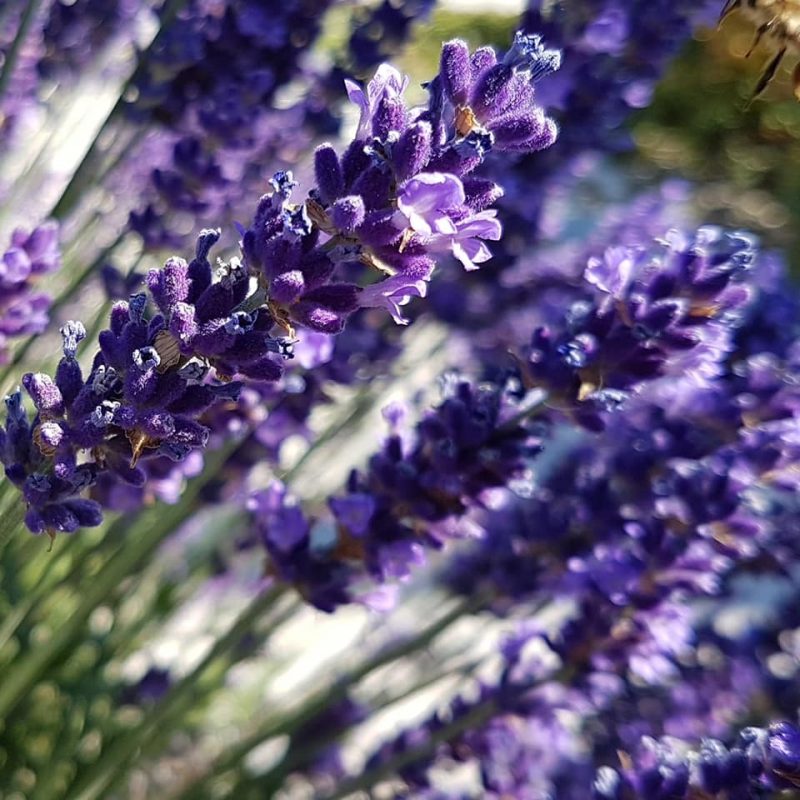 Lemon (Citrus limonum)
Lemon is fresh, antiseptic, astringent, wound healing and mild circulatory stimulating properties.It also helps to dissolve sebum.Used to treat oily complexions, congested skin and devitalised skin. Its astringent and mild circulatory stimulating properties improve the condition of varicose veins.
It's also a brightening oil and helps fade red marks and dark spots.Lemon oil can also be used by people who want to shrink their pores.It acts as a natural astringent and constricts body tissue.
Lime (Citrus aurantifolia)
Lime is an uplifting and delightful oil and is great when treating a cold or flu. It brings relief for fatigue, anxiety, and the general sense of discomfort related to illness. For the skin, Lime is a great astringent and is used for oily, infected areas.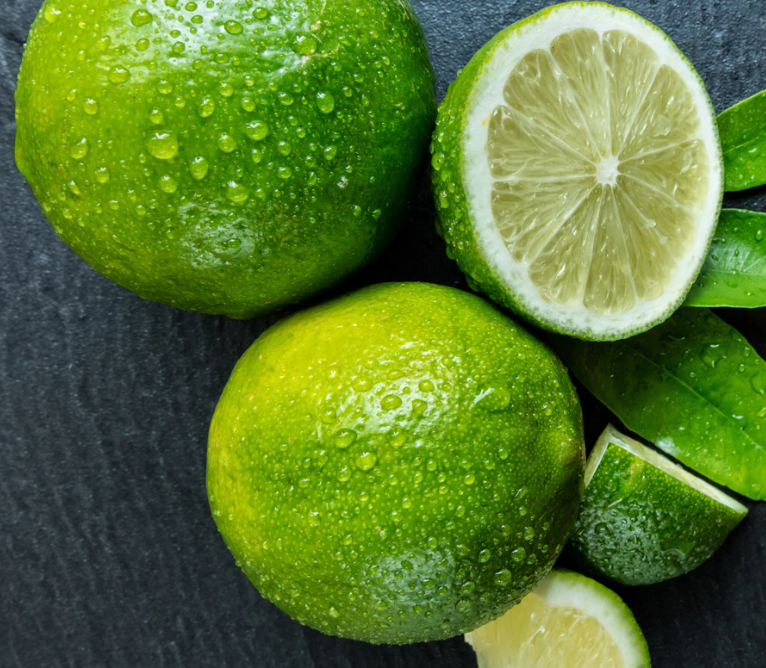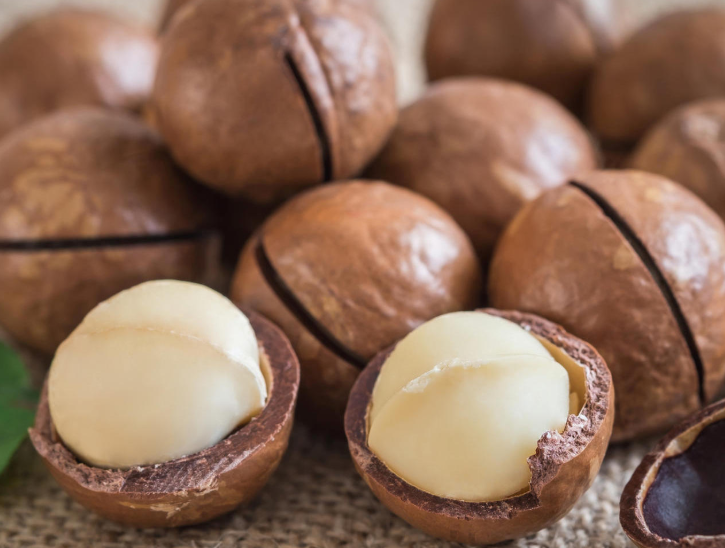 Macadamia (Macadamia Ternifolia)
Macadamia Nut has squalene which is somewhat rare and has a particularly strong impact on our skin as it can help reduce oxidative stress on the body's fats and the skin, helping to prevent wrinkles, age spots, slow healing rates, and other signs of ageing.
Mandarin (Citrus reticulata)
Mandarin Essential Oil is also called Tangerine Essential Oil. The health benefits of Mandarin Essential Oil can be attributed to its properties as an antiseptic, antispasmodic, circulatory, cytophylactic, depurative, digestive, hepatic, nervous relaxant, sedative, stomachic and tonic substance.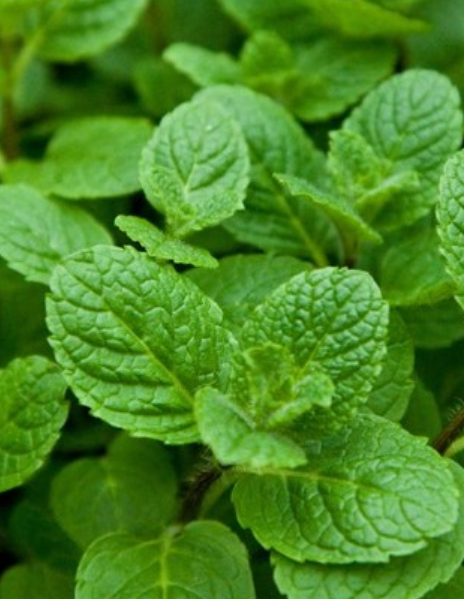 Mint (Mentha)
Using Mint leaves can help with nausea and headaches. Having it in your tea can alleviate stomach issues.
The strong mint aroma can also help clear up congestion of the throat, nose, lungs and bronchi.
Myrrh (Commiphora myrrha)
Myrrh is anti-inflamatory, antiseptic, astringent, regenerative, skin and wound healing properties. It also heals wounds and ulcers, weeping eczema, tinea and deep cracks on the heels and hands. Myrrh's regenerative properties also make it useful in improving the condition of mature skin. Myrrh essential oil greatly benefits aging skin. It has strong anti-inflammatory properties that help improve skin tone, firmness, and skin elasticity, reducing the appearance of fine lines and wrinkles. Myrrh can also help heal sun damage, chapped skin, rashes, and eczema.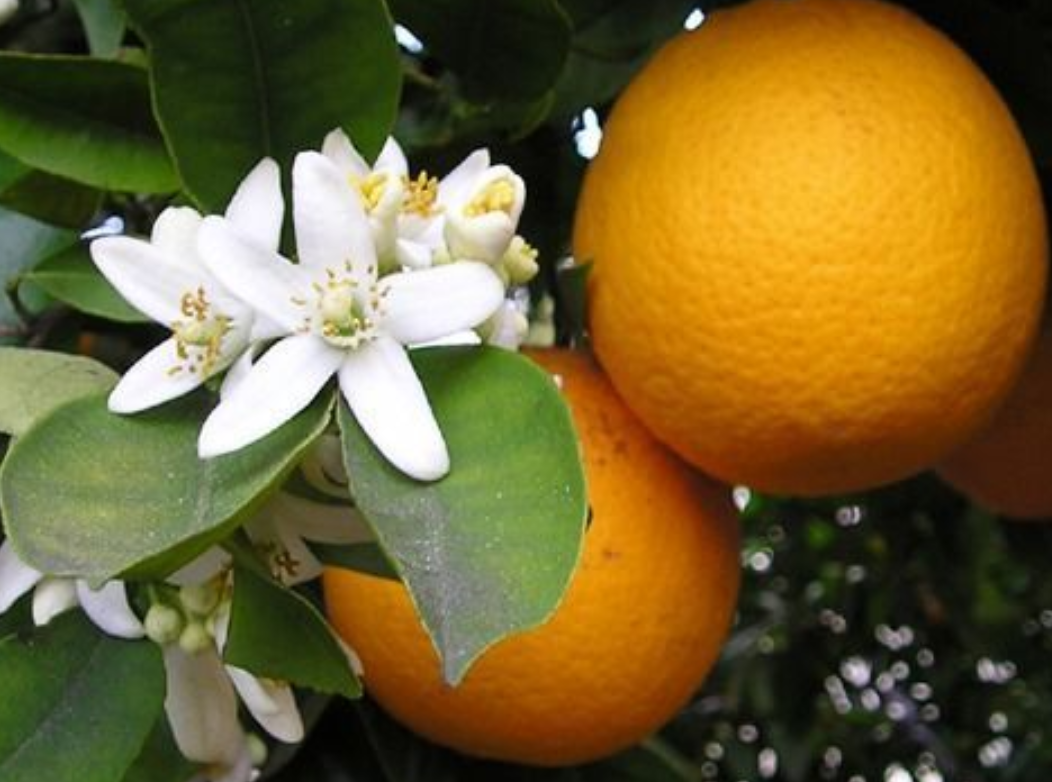 Neroli (Citrus aurantium)
Neroli essential oil is great for oily, sensitive, and mature skin.It helps to smooth fine lines and tone sagging skin. This rejuvenating oil contains a natural chemical called citral, which helps regenerate cells. For this reason, it is said to be very good at preventing and healing stretch marks, as well. Its antiseptic properties also balance oil production and shrink the appearance of pores without drying skin. A great choice for sensitive and mature skin types. It rejuvenates the skin and improves cell regeneration (it contains an active ingredient citral, which promotes growth and restoration).Also good for shrinking enlarged pores and minimizing stretch marks.
Niaouli (Melaleuca viridiflora)
Niaouli Essential Oil health benefits can be attributed to its properties like analgesic, anti rheumatic, antiseptic, decongestant, expectorant and more.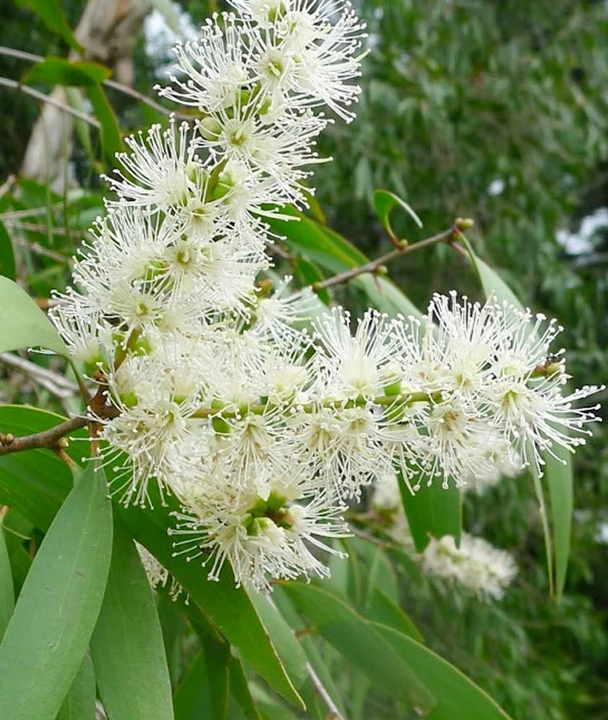 Oregano (Origanum vulgare)
Oregano is an herb that is part of the mint family (Labiatae).Used to treat fungal & bacterial infections, parasites, viruses, indigestion and can also be used to preserve stored foods due to its antimicrobial properties.
Palmarosa (Cymbopogon martini)
Palmarosa is antiseptic, skin healing and hydrating properties.It is used to improve the condition of dehydrated skin.
It is antiseptic and skin healing properties make it useful in treating acne, eczema, herpes, infected skin conditions & wounds.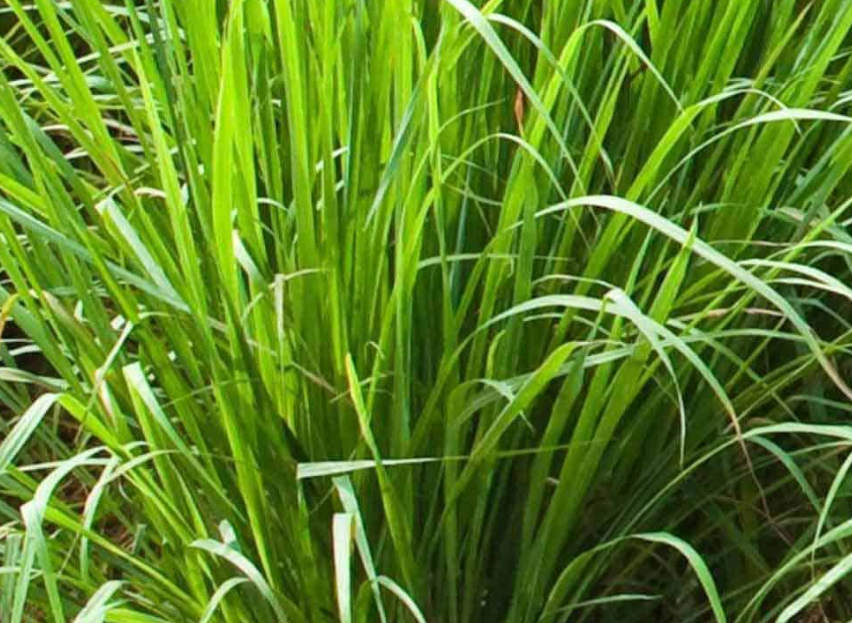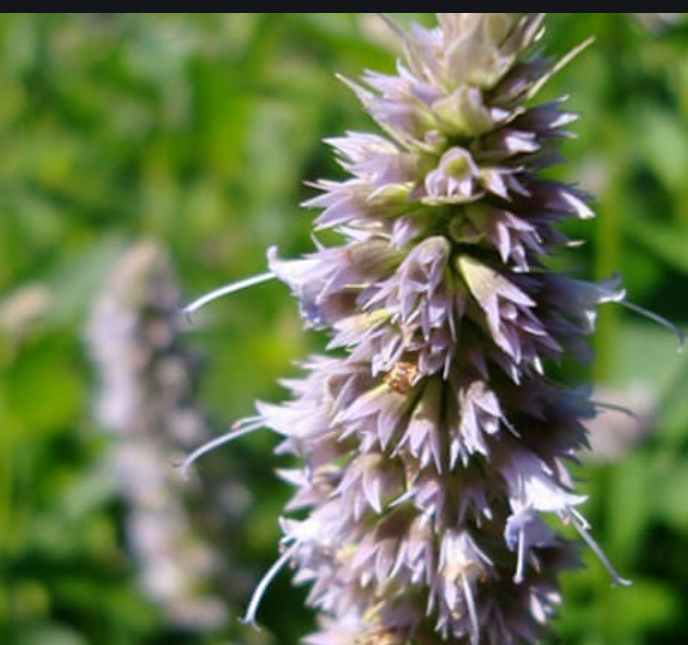 Patchouli (Pogostemum Patchouli)
Patchouli essential oil is particularly great for ageing skin.It promotes new cell growth and smooths the appearance of fine lines and wrinkles, as well as benefit skin conditions like eczema, dermatitis, psoriasis and acne.It is antiseptic, anti-fungal, has antibacterial properties, and can help tone mature skin by helping to smooth fine lines and wrinkles.
Peppermint (Mentha Piperita)
Peppermint (Mentha piperita) relieves skin irritation, inflammation & itching.It's refreshing & cooling effect due to the constriction of capillaries, makes it great for feet & dandruff. Helps with hot flushes, sweating, headaches and fatigue.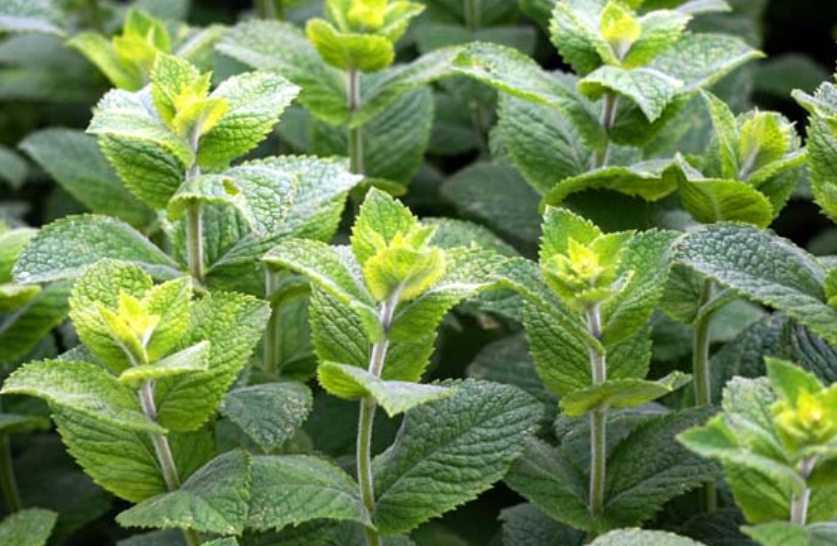 Ravintsara (Cinnamomum camphora)
Ravintsara is great for reducing pain and headaches. It is an immunostimulant and good for all respiratory concerns. Excellent for colds and flu, Ravintsara is de-congesting, anti-inflammatory and helps to clear the sinuses.
Rose (Rosa Centifolia)
Rose essential oil is especially great for dry or aging skin. Rose contains several therapeutic compounds known to promote healing, especially antimicrobial and anti-inflammatory compounds.As a result, rose essential oil helps refine skin texture and tone, and can be helpful with managing skin conditions such as psoriasis and dermatitis.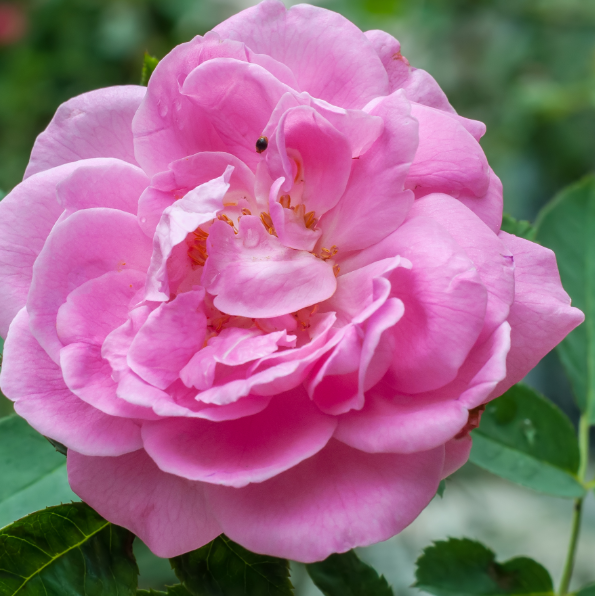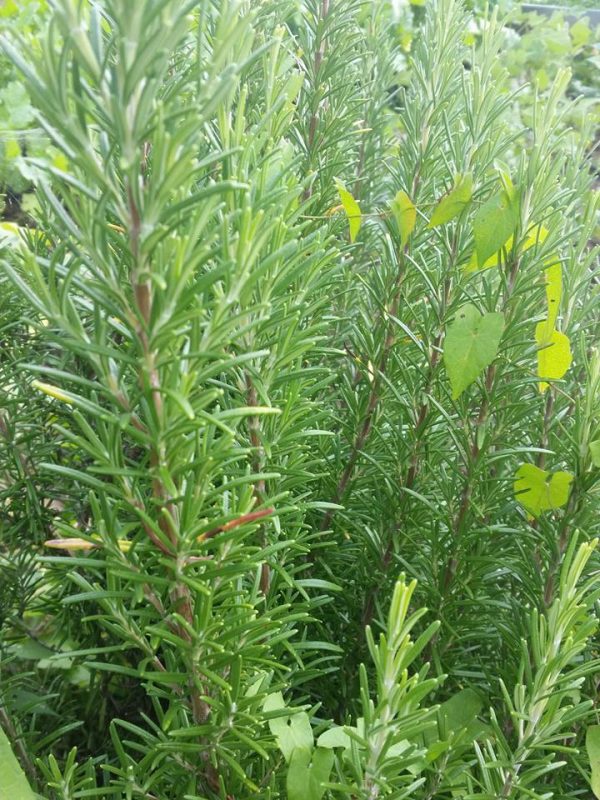 Rosemary (Rosemarinus Officinallis)
Rosemary – besides being a Natural Antioxidant – Natural Preservative, some unique health benefits of this oil includes its ability to boost memory, improve mood, reduce inflammation, relieve pain, protect the immune system, stimulate circulation, detoxify the body, protect the body from bacterial infections, prevent premature ageing and help heal skin conditions.  Rosemary acts as a stimulant for the body and boosts the production of red blood cells and blood flow. thus improving circulation, and helping return the skin's youthful appearance. It's also used to treat hair loss.
Sandalwood Amyris (Amyris Balsamifera)
Sandalwood Is antiseptic and hydrating, encourages retention of moisture within the skin layers, makes useful treatment of dehydrated skin.Antiseptic and anti-inflammatory is also great for acne oily skin and wounds.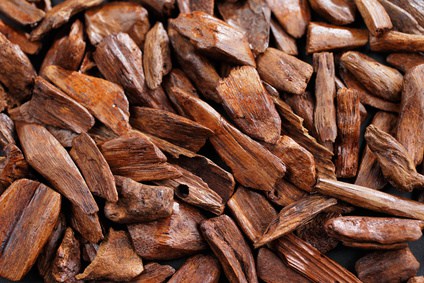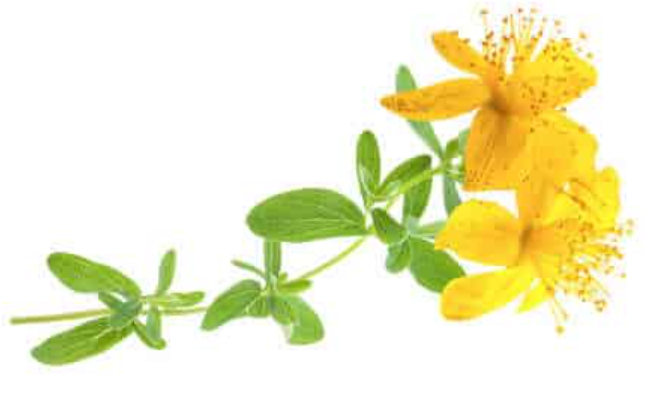 St. John's Wort (hypericum perforatum)
St. John's wort has antibacterial properties and may also help fight chronic inflammation. When applied topically, it relieves symptoms associated with minor wounds and skin irritations, working as a natural treatment for eczema, a home remedy for burn relief and a way to naturally treat Hemorrhoids.
Sweet Orange (Citrus sinensis Organic)
Orange oil (Citrus sinensis Organic) is an effective skin tonic which helps decongest skin by removing built up toxins, ideal for dry and problem skin. Rich in antioxidants, this stimulating essential oil assists natural cellular regeneration, minimising the signs of ageing including fine lines. With a mood boosting fragrance that arouses a feeling of happiness and warmth while easing away tension and stress.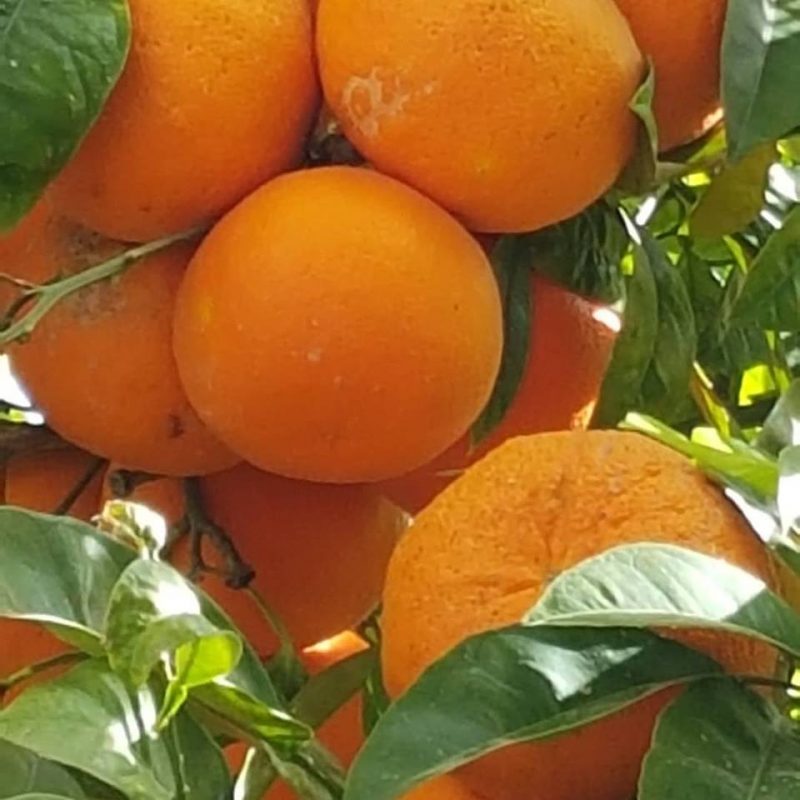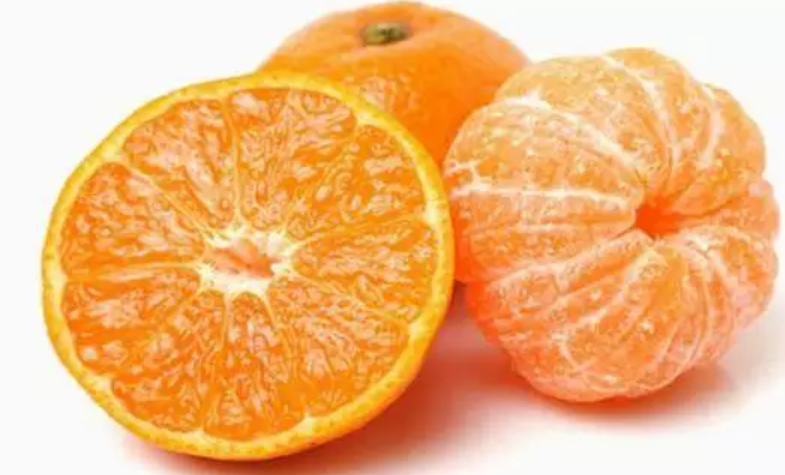 Tangerine (Citrus reticulata)
Tangerine Essential Oil is also called Mandarin Essential Oil.The health benefits of Tangerine Essential Oil can be attributed to its properties as an antiseptic, antispasmodic, circulatory, cytophylactic, depurative, digestive, hepatic, nervous relaxant, sedative, stomachic and tonic substance.
Tea Tree (Melaleuca alternifolia)
Tea tree essential oil is one of the more well-known essential oils for acne-prone skin. Its antibacterial properties help ward off acne-causing bacteria. It also helps to regulate oil production, which can decrease the severity and incidence of breakouts. Many consider this to be the number one oil for acne treatment. It fights the bacteria that cause acne. It also helps with inflammation and reduces redness.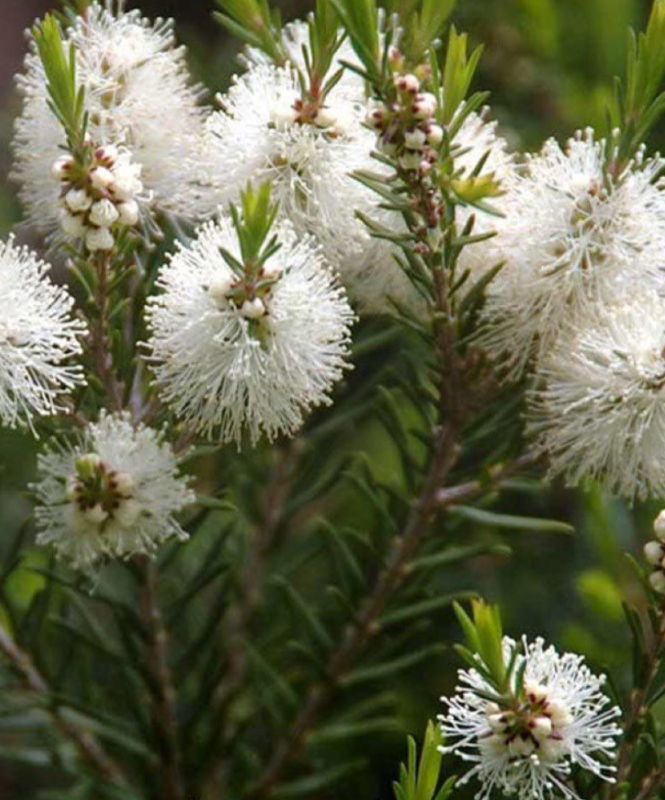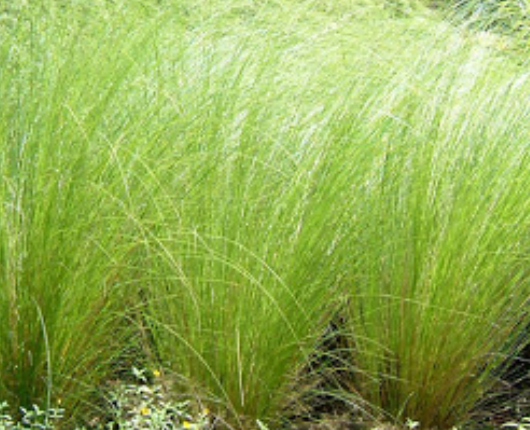 Vetiver (Vetiveria Zizanoldes)
Vetiver is known to boost your immune system as you wear it!Vetiver is cooling to the mind and is a great oil of choice for those who need a little peace of mind and body.
Vitamin C Ester
Vitamin E Ester is an antioxidant which neutralises free radicals.Damage by free radicals is one of the key mechanisms of the ageing process. Vitamin C is only topical antioxidant to have been shown to stimulate the synthesis of collagen, thus minimising the appearance of fine lines, scars and wrinkles, and Vitamin C Ester is the best form.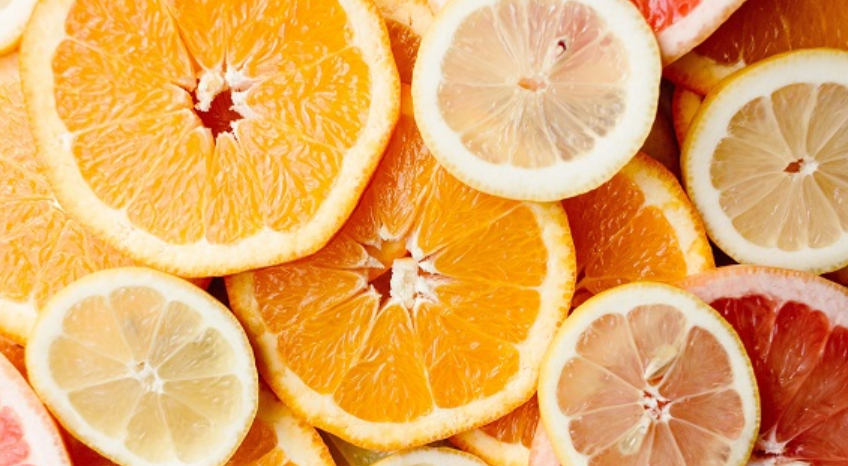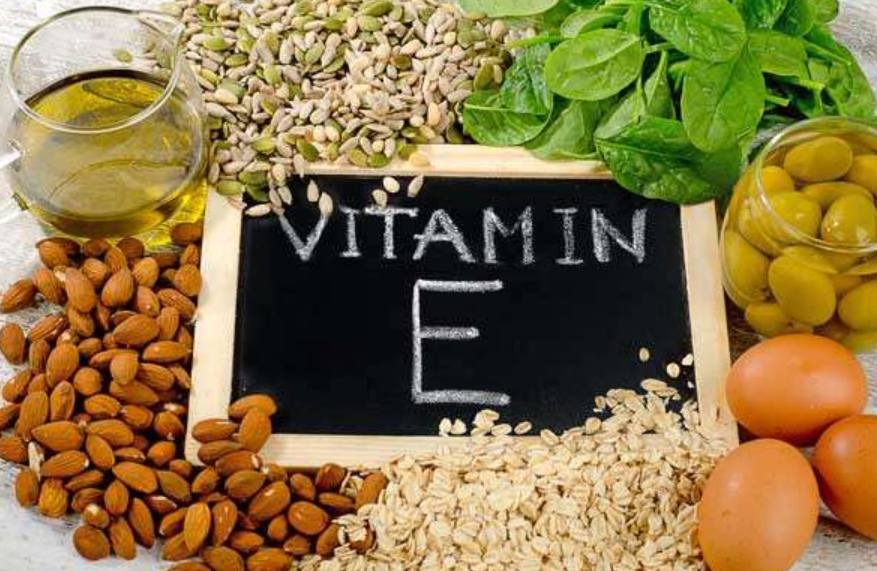 Vitamin E
Vitamin E is a thick liquid often used as an antioxidant in soap making.
Ylang Ylang (Cananga odorata)
Ylang ylang essential oil has a rich and floral fragrance. It is helps to control oil production and minimize breakouts. It also helps regenerate skin cells, smoothing fine lines and improving skin elasticity. Another great essential oil for every skin type. Regulates excess sebum production.
' If You Truly Love Nature,
You Will Find Beauty Everywhere' – Vincent Van Gogh
Natural Beauty Is Everywhere
Everywhere we look
There is Beauty!
Her Vibrance, Colour & Fragrance
Benefits us in so many ways!
From our mental health & wellness
to keeping our skin naturally hydrated.
LETS GO SHOPPING
TOP MENU