'Our Logo is the Calla Lily –
This means Magnificent Beauty in Greek '
'OUR BRAND'
Essentially Lili Skincare Is As Natural As You
Using 100% All Natural Ingredients
All Our Homemade Cosmetics
Are Made with Love in Switzerland
'Be Your Own Kind Of Beautiful'
PRODUCTS
' Commitment About Our Essentially Lili Ingredients '
Switzerland is the home of all things beautiful, fresh, dramatic, amazing and Natural.  It the perfect place for sharing Essentially Lili All Natural Products, with those who love all things Fresh and Natural.
The About Lili & Skin Conditions story shared what I suffered as a child with Eczema. Based on my personal experience, I want to maintain the integrity of Our Brand by making Only 100% All Natural Product Range. We use all Natural Ingredients sourced from Aromatherapy Suppliers & Health Suppliers. 
The Butters, Carrier & Essential Oils are wonderful and potent too. They have amazing properties especially for helping certain ailments, conditions and symptoms.  You can read more about this on the Ingredients Page to see the wonderful Vitamins contained in these products that we use at Essentially Lili.  We hope to expand the list of ingredients we use as our products are improved and new ones added to the Range.
Depending on the Products, only half a thumbnail of skincare is required for your face, hands and each foot.  That's really not a lot to nourish the skin, which means your products should last between 3-6 months based on usage. You can read Testimonials about the Products as well as the Reviews!
' The More You See Beauty, The More Beautiful You Become '
' Dream it, Wish it, Love it, Do it '
Happiness Is –
Love What You Do
Helping Others
Do It With Love
Give Back To The Environment
And To Those Around You '
We use PET 1 bottles and jars that are sourced from our Aromatherapy supplier. The sample pots are from our local Swiss Drogerie (Chemist) and are a fabulous size for keeping small amounts of product in your bathroom, your handbag or travelling with!   These can be returned to me if you don't wish to reuse or recycle them yourself.
We are always looking at ways of reducing our carbon footprint by using products that can be reused, recycled or returned.  We can all do something to promote being Green, Natural as well as helping our environment.   We would love to hear what you do to for your environment in reducing your carbon footprint where you are!
Our Organza are great for adding your favourite Potpourri and placing these naturally fragrant packages into your cupboards or drawers. Feel free to ask more information about what we do at Essentially Lili – info@essentiallylili.com – Lili x
' Organza Packaging, Lavender & Pot Pourri '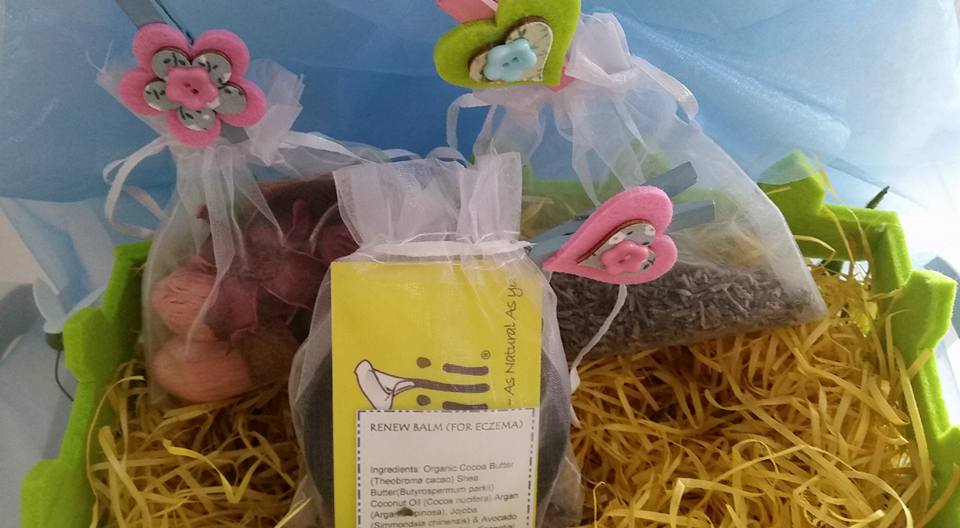 ' The Best Things Come in Small Packages '
PET1 Recyclable Jars & Bottles
Being Environmentally Friendly
Using Organza Bags for Your Drawers

Let's Shop