Following on from last month's blog about bald patches called Hair Loss Alopecia Areata, I wanted to touch on the topic of Dandruff and itchy scalps, which can create distress and anguish, affecting our social and self-esteem, irrespective of our age.
Trying to loosen and remove the scaly skin with a good shampoo scrub is one effective method, though finding a long-term solution for why it's happening is the better option. What are the common causes for Dandruff?
• Dandruff is the name given to a skin condition affecting the scalp, making it itchy, often appearing like white flakes on the head, within the hair and on one's clothing. Seborrhoeic dermatitis is the body responding to the inflammation caused by overgrowth of yeast (malassezia), causing excess skin cell growth, making the condition more severely irritated and itchy.The most common symptoms include skin infections, redness, swelling, damaged hair follicles and in some cases, balding. Conditions like Eczema and Rosacea, emotional stress, diet, genetics and the health of our immune system can all affect how severe Dandruff can be on our scalp.Often, the condition is treated with anti-fungal shampoos, or antimicrobial therapy, steroids and special diets.
• Allergies & Reactions to anything from shampoos, conditioners, hair colouring products, environmental factors and foods. There are loads of commercial shampoos and conditioners available on the market, which contain harmful ingredients like parabens, sodium laureth and lauryl sulfate. These can contribute to aggravating Dandruff as well as causing contact dermatitis.If this is happening to you, stop using the products for a time to monitor whether the condition improves, and look for alternative natural solutions.
• Autoimmune Disease or issues is when proteins called free radicals, or auto-antibodies attack our body's healthy tissues by mistake.It causes the faster production of skin cells, which creates unhealthy and abnormal growth of new skin that forms in flaky, dry patches on the body and scalp. Targeting the overall health and diet is extremely important, in order to normalise the internal system. The other key factor is to prevent the condition worsening, or becoming excessively dry, which can aggravate it.
• Food Triggers Dandruff can be made worse by what's consumed in our diet. Some foods contain inflammation and fungus causing components, which should be avoided.Common culprits include processed sugar, peanuts and some soy products.Cut back the sugar intake, avoid processed foods and oils like safflower, soy, canola, corn and sunflower.
You can read more about Autoimmune Issues & Dirty Foods in the Blog Library.Please click on the following links: Do You Have Autoimmune Issues and Autoimmune Issues Dirty Foods.
Gallery of Pics: Scalps with Dandruff.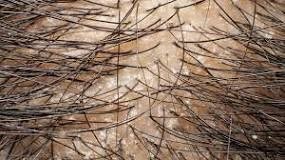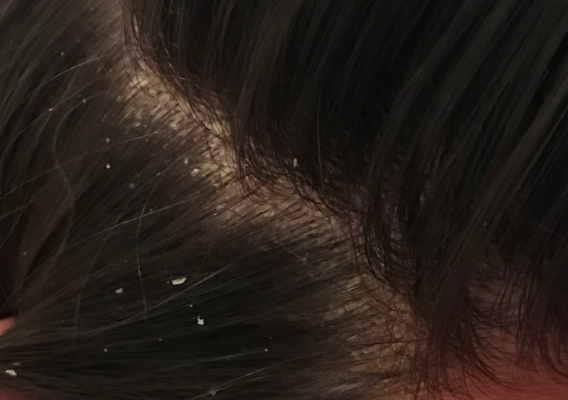 So what other things can we do to help combat Dandruff and dry itchy scalp?
A healthy diet will not only aid our overall well-being, but will assist preventing dandruff and those conditions that affect our skin's condition.Ensure your diet includes fruits, vegetables and whole-grain breads and cereals, flaxseeds, walnuts and fish, which are rich in Omega-3 fatty acids. These ingredients will help keep the scalp hydrated and fight against dandruff. Vitamin B7 Biotin can be found in sweet potatoes, egg yolks, almonds as well as salmon. Increase your consumption of anti-fungal foods, which includes garlic, banana, avocado, ginger, flaxseed and coconut oil.
In the previous blog about Hair Loss Alopecia Areata, I mentioned consuming Anti-Inflammatory foods. These will naturally benefit our digestive tract as they provide nutrition as well as a calming effect on our system.Often those suffering from Alopecia Areata are deficient of certain nutrients
Start by avoiding foods which are highly processed and contain loads of sugar.Instead, include foods like beets, broccoli, nuts, seeds, spices like ginger and turmeric, green leafy vegetables, blueberries, coconut oil, bone broth and wild-caught salmon to your list for consumption, which are high in antioxidants, essential fatty acids and necessary minerals.
Changing up your diet can aid how you feel as well as restore autoimmune problems shown in our bodies.
Zinc is a vital mineral which supports hair follicles. Taking a supplement can aid boosting your immune system, whilst repairing your gut's health, making it more responsive to the threat of free radicals.Not only will the supplements provide therapeutic benefits, it can work as a natural treatment for Alopecia Areata.Foods which are high in zinc include pumpkin seeds, grass-fed beef and lamb, spinach, cashews, chickpeas and yoghurt.
Hormone levels during the teen years are usually high, where the production of oil increases.For pre-teens & teens going through puberty and hormonal changes, one of the best solutions is to ensure your child is taking a multivitamin supplement which contains Vitamin B6 and B12, Biotin, Selenium, Flaxseed Oil and Zinc. These are necessary for healthy cells, skin and hair growth.Recently, I suggested a client obtain this for her teenager from Iherb: MV Teen Multivitamins as it contained a wonderful blend of necessary minerals and vitamins to assist during this pubescent time.
For adults, check out the Iherb selection and ensure these particular vitamins and minerals are contained within the supplement.Search for brands like Future Biotics and Nature's Bounty, or seek advice from your local Health Store's Naturopath.
I have also been suggesting clients use an all-natural Swiss made BOOM Hair Soap, which is extremely soft and gentle for any scalp.Please let Kaori Akutsu know that Essentially Lili has sent you to her shop.
Some other tips and home-spa ingredients from your cupboards to help you keep your scalp hydrated:
• Clean Your Brushes & Combs – try to avoid sharing your hair accessories with others, and ensure you wash and keep them hygienically cleaned.
• Home Spa tips – Using ingredients like Coconut Oil, Tea Tree Oil, Witch Hazel, Aloe Vera, Olive Oil, honey, mashed bananas and yoghurt can be combined together and massaged into the scalp.You don't have to include all of these!!!Personally, I have found Apple Cider Vinegar (ACV) to be too harsh for my own sensitive skin, so I avoid suggesting it for others. Eggs on the other hand, can be quite messy!!
Gallery:Unsplash Antonio Gabola flowing hair,Supplement Facts for MV Teens Vitamins;Ingredients – Tea Tree & Black Seed Oil.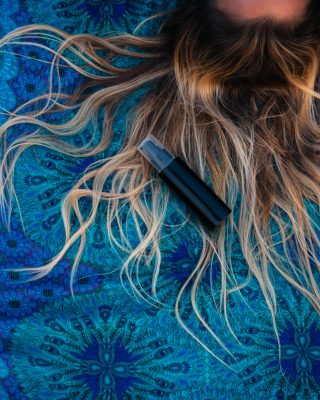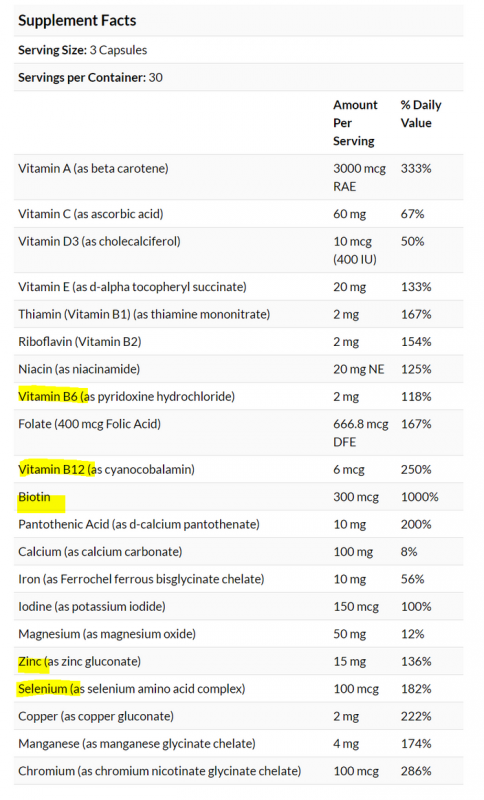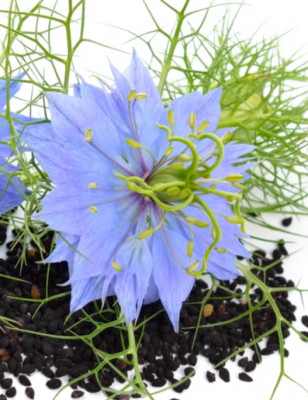 In case you missed the previous blogs and their benefits, here are some oils related to encouraging hair growth:
Products for Hair related concerns from the Essentially Lili Range is Oasis Serum. This all-natural product includes the following healing, soothing, stimulating, antioxidant Ingredients:- Coconut (Cocos nucifera), Wheatgerm (Triticum Vulgare), Black Seed (Nigella sativa), Jojoba (Simmondsia chinensis, Soyabean (Glicine max) Baobab (Adansonia Digitata) & Tamanu (Calophyllum Inophyllum) with Essential Oils: Palmarosa (Cymbopogon martini) Patchouli (Pogostemum Patchouli), Roman Chamomile (Anthemis Nobilis), Rose (Rosa Centifolia), Cedarwood (Juniperus virginiana), Carrot Seed (Daucus carota) & Ylang Ylang (Cananga odorata) & Grapefruit Seed Extract.
• Black Seed Oil which soothes an inflamed, flaky, itchy and sensitive scalp. Black Seed Oil can assist with regrowth to thinning out areas on the scalp whilst aiding conditions like Psoriasis. Applying the Oasis Serum blend twice daily can improve the condition of the hair follicles whilst treating the irritated skin condition.
• Pumpkin Seeds are extremely rich in zinc, antioxidants, omega-3 & 6 essential fatty acids and Vitamin E.These aid with fighting free radicals, maintaining our youthful appearance, whilst the zinc levels help balance hormone levels, benefiting hair re-growth and reversing loss.
• Kiwi Fruit Oil can be used to treat your hair, as it promotes elasticity, bounce and averts the loss of moisture from the scalp.
• Tea Tree Oil – otherwise known as Melaleuca, which provides antioxidant benefits, as well as fights bacteria, viruses and fungus.It is able to reduces inflammation, including seborrheic dermatitis aiding the healing process.
• Rosemary Essential Oil – is used to enhance the growth and thickness of hair, by increasing the metabolism of cells.It can be as effective as the prescribed drug, 'Minoxidil' which is used for treating alopecia areata.Rosemary oil can also be used to treat dry scalp and treat dandruff.
• Lavender Essential Oil – An all-round ingredient to keep in one's medicinal cabinet, Lavender finds another place for aiding our health.It is a powerful antioxidant which reduces inflammation, and can assist with the production and thickening of dermal layers, improving the health and depth of hair follicles.
To read more about the benefits of these other components contained in the Oasis Serum, please check out the Ingredients page. Images include Black Seed & Tea Tree.
BLOG PARTICIPATION:
What products have you used to combat Dandruff?
Have you considered changing your diet to aid relief and resolution?
For those who have used Oasis Serum, did you find itchy scalp and skin improve quickly?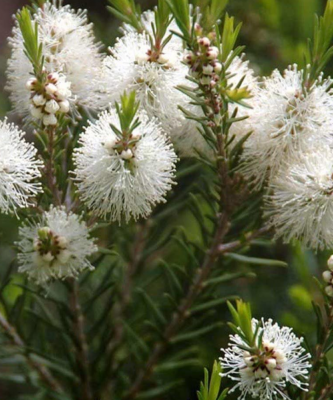 "About Lili & Why I make Essentially Lili Products."
About Lili Essentially Lili  – My Health Studies include from 2016-2019 Diplomas in Aromatherapy, Holistic Skincare Products, Clinical Nutrition, Stress Management, Reflexology, Holistic Pain Management, and a Member of International College of Holistic Medicine.  I'm currently studying Clinical Nutrition for Over 50s.
My aim is to help you get the results you want as I have already been on that hard journey to overcome the autoimmune disorder. If you wish to know more about Clinical Nutrition and how to kick start your health, book a private Consultation. Please send an email  should you need further assistance.
At Essentially Lili, the products made are all using 100% Natural Ingredients. See the wide variety of Products which are available on the webpage.
Should you need help in deciding, start by reading the Reviews & Testimonials about other Customers who have enjoyed using the products.   We have had some amazing Before & After results from Clients using the All-Natural Skincare products. Please don't forget to write your comments and reviews on our pages to share the love with others.
See the Blog Library for previous writings.  These include topics like Face Mapping, Dry Skin in Winter, Anguish of Acne/Rosacea, How to deal with Cystic Acne & Understanding Your Body.  Your feedback allows us to improve the content and information provided and products made.
Always love hearing from you, your feedback and reviews.  With Love Essentially Lili.