Recently, I was contacted by women & men of varying ages to help them with Rosacea.
According to Wikipedia, 'Rosacea is a long term skin condition which affects mainly the face.
The effects are on the nose, cheeks, forehead, and chin, usually showing redness, with pimples and swelling, that have small superficial dilated blood vessels.
The cause of Rosacea is unknown, though the risk factors are believed to be linked with family history. The signs of Rosacea can get worse when exposed to heat or cold, exercise, sunlight, spicy foods, alcohol, psychological stress, or during menopause and with the use of steroid/cortisone creams.
These steroid creams include metronidazole, doxycycline, tetracycline, brimonidine, ivermectin, isotretinoin.
Sunscreen is recommended, though we should all be using sunblock for our skin, irrespectively.
Often patients endure dermabrasion or laser surgery.'
When I have seen someone with Rosacea, it looks extremely irritated, dry, and aggravated. Those from far who have contacted me have said this condition makes them feel like others are staring at them, or that it's very hot and irritating, that the medicated products are not working, and extremely depressing, where the woman didn't want to leave her home anymore.
I just want to encourage you that you are not alone. There have been others that suffered the same condition and have been able to find a solution.
Part of it is being aware of what your body is telling you to avoid.
More and more people are unable to eat the kinds of foods they ate in their younger years, whether it be simple things like Pepper, Chillies, and spices.
A few tips:
• Don't be afraid to control or give up certain foods whilst your body re-balances itself.
• Try to find alternatives to the things you loved having.
• Make sure you maintain a skincare routine that is as natural as possible. Often the products available are either suppress the conditions, or they are too harsh as they strip the necessary natural oils from our skin's reserves. When this happens, your body will make more oils to replenish what has been lost, creating an ongoing cycle. We remove the oils, the body makes it again, we remove them and so on.
• Make sure you also drink plenty of water throughout the day.
• Be realistic about the results you are looking for. Normally I ask how long someone has had the condition – and for every year, you should give the skin 1 month to repair and re-balance.
Whilst the results often happen quickly, the time taken to repair years of damage is usually much longer. The reality is that if you have had a long-term skin condition, it will need time to repair, recover and to give you that glow back
If you are suffering with Rosacea and would like personal assistance, please book a Consult Therapist session.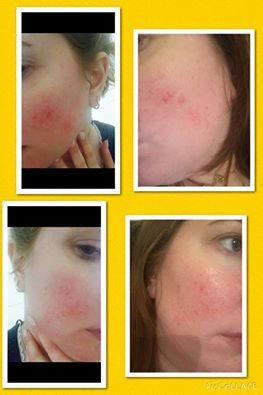 I would always recommend cleansing your skin at night time, to ensure that the healing process commences.You can choose between the Cypress Cleansing Balm which is made with Beeswax, Butters and Essential Oils, or the Sunflower Cleanser which is oil-based and contains Lemon & Ylang Ylang essential oils.
The other products made for Rosacea with Acne are Vitamin Rich Mens Face Balm and Vitamin Rich Womens Face Balm.Don't let yourself endure more anguish with your skin due to irritation or damage. If it's just Acne that needs treating, Evanesce Balm with Magic Serum for those stubborn areas.For others who only have Rosacea, Nourishing Face Balm with the Frankincense Face Serum has been effective. Check out the variety of Help Skin Assistance products available on the webpage.
The best part is when someone writes me back with photos to say that their skin has changed drastically.You can read more about these on 'Feedback, Reviews & Testimonials'.
These are Your words expressing how you feel about Your skin and the products you have been using.I really love these stories and testimonials and I can only say 'Thank you for sharing these with us'!!
If you wish to be included on the Testimonial page, please send me a picture of yourself, preferably without makeup, and a blurb about your version of happy.
Images: Rosacea clients, Essentially Lili all-natural skincare products for Rosacea include Vitamin Rich Range & Cleansers.
BLOG PARTICIPATION:
Has Rosacea made you feel like this?
What kinds of products have you used to help combat it?
Was yours related to the foods you ate or just a change in your body's cycle?
Did it make you feel embarrassed and worried about what people would say about you?
Did you also suffer from Acne on the area that was irritated?
Have you tried the Dermabrasion or laser therapies?
You can send me a private message if you don't want to answer on this blog.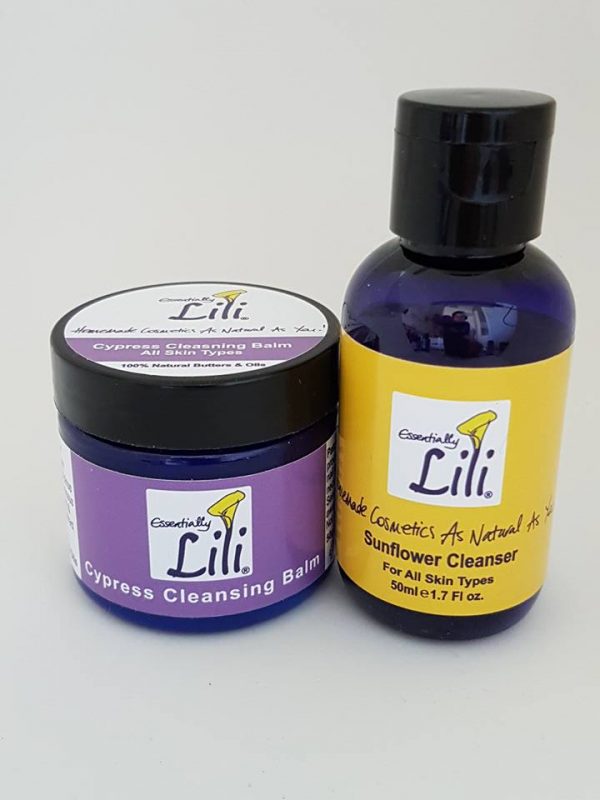 My Health Studies include from 2016-2019 Diplomas in Aromatherapy, Holistic Skincare Products, Clinical Nutrition, Stress Management, Reflexology, Holistic Pain Management. I'm a Member of International College of Holistic Medicine. I'm currently studying Clinical Nutrition for Over 50s.
My aim is to help you get the results you want as I have already been on that hard journey to overcome the autoimmune disorder. If you wish to know more about Clinical Nutrition and how to kick start your health, book a private Consultation. Please send an email to info@essentiallylili.com
should you need further assistance.  At Essentially Lili, the products made are all using 100% Natural Ingredients.  See the wide variety of Products available on the webpage.
See the Blog Library for previous writings about Dry Skin in Winter, Raiding Your Fridge, Anguish of Acne/Rosacea, How to deal with Cystic Acne & Understanding Your Body.
Your feedback allows us to improve the content and information provided and products made.  We look forward to hearing from you, With Love Essentially Lili x